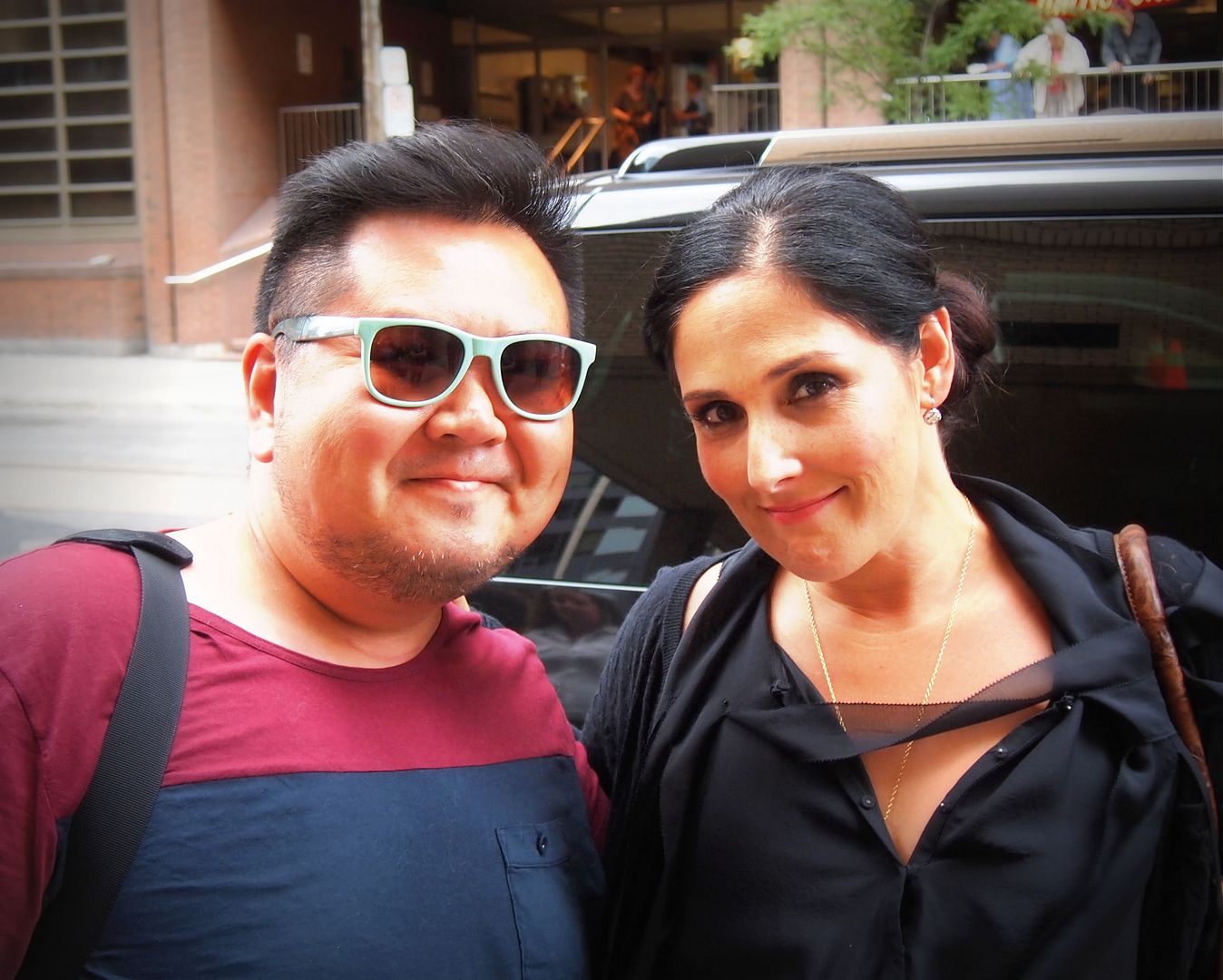 Mr. Will-W. & Ricki Lake
Those of us who grew-up in the '90s will remember Hairspray Star Ricki Lake's much-talked-about Tabloid Talk Show, Ricki Lake. The Show rarely lacked that Heat Factor, covering several juicy topics as Family Dramas, Racism, Interracial and Same-Sex Relationships.
Since the Talk Show went off-air in 2004, Lake has become a Mother of two with many new insights to share, which we will be able to see on The Ricki Lake Show, which premieres this September on Global Television. The Show was just unveiled at Shaw's Upfronts, which Lake flew into Toronto for, quickly heading back to Los Angeles for work afterwards.
Lake looked incredible, maintaining her post-Dancing with the Stars Figure, stopping for a quick Snap before heading-off to the Airport.
Learn more about
The Ricki Lake Show
here
.
(Photo credit: Mr. Will-W.)