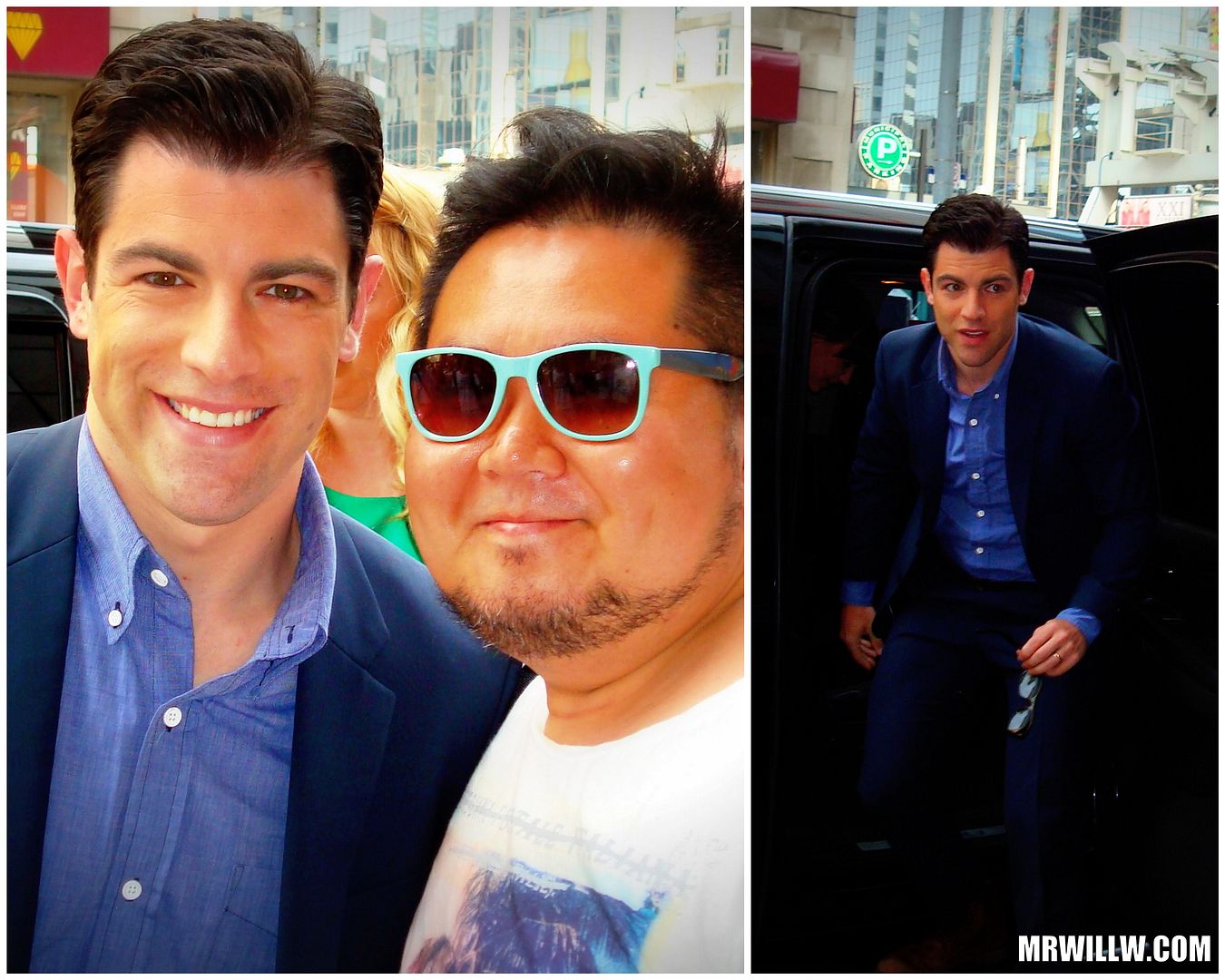 Max Greenfield in Toronto - May 2012
FOX had much success last season with a brilliant new little Comedy from called New Girl and today we received the great news that it'll be back for a second Season, airing here in Canada on CityTV! Starring Zooey Deschanel, Jake Johnson. Lamorne Morris and Max Greenfield, the Series about one young Woman living with three male Roomates has performed both critically and in ratings. To announce the great news at the CityTV Upfronts today was Greenfield, who flew in from Los Angeles for a long-awaited visit to Toronto.
Although the Talent generally were late to arrive at Breakfast Television, Greenfield still took the time to greet Fans-in-waiting - every bit as irresistible as his Character Schmidt on New Girl.
You might also recognize the handsome Actor from Veronica Mars and Ugly Betty in which he had recurring roles. Definitely a Star on the rise. Can't imagine New Girl without Greenfield!
(Photo credit: Mr. Will-W.)