Kim Kardashian in Toronto - May 2012
It was all about Kim & Kanye today in Toronto as the latest Couple to turn heads brought the attention north of the Border today. Model/Entrepreneur/TV Star Kim Kardashian flew-in to Toronto solo from Los Angeles this morning on a Red-eye Flight, gearing-up for a day of promotion for the Belle Noel Jewely Line at The Bay Queen Street.

West however, made a surprise appearance, drawing a thrilled reaction from Fans who anticipated only Kardashian. The Rapper was a little more shy, stopping only to say "hello" to the City's Top Celebrity Photographer George Pimentel, prior to rushing into the Store where some Fans lined-up overnight to meet his stunning Girlfriend at $50-per-Wristband.

Kardashian despite being fashionably late, still made time for Fans who queued outside for a chance to see her, stopping to sign Autographs although being selective what she christened with her Signature. "Do you have anything more recent of me?", she asked one Fan before moving onto the next item.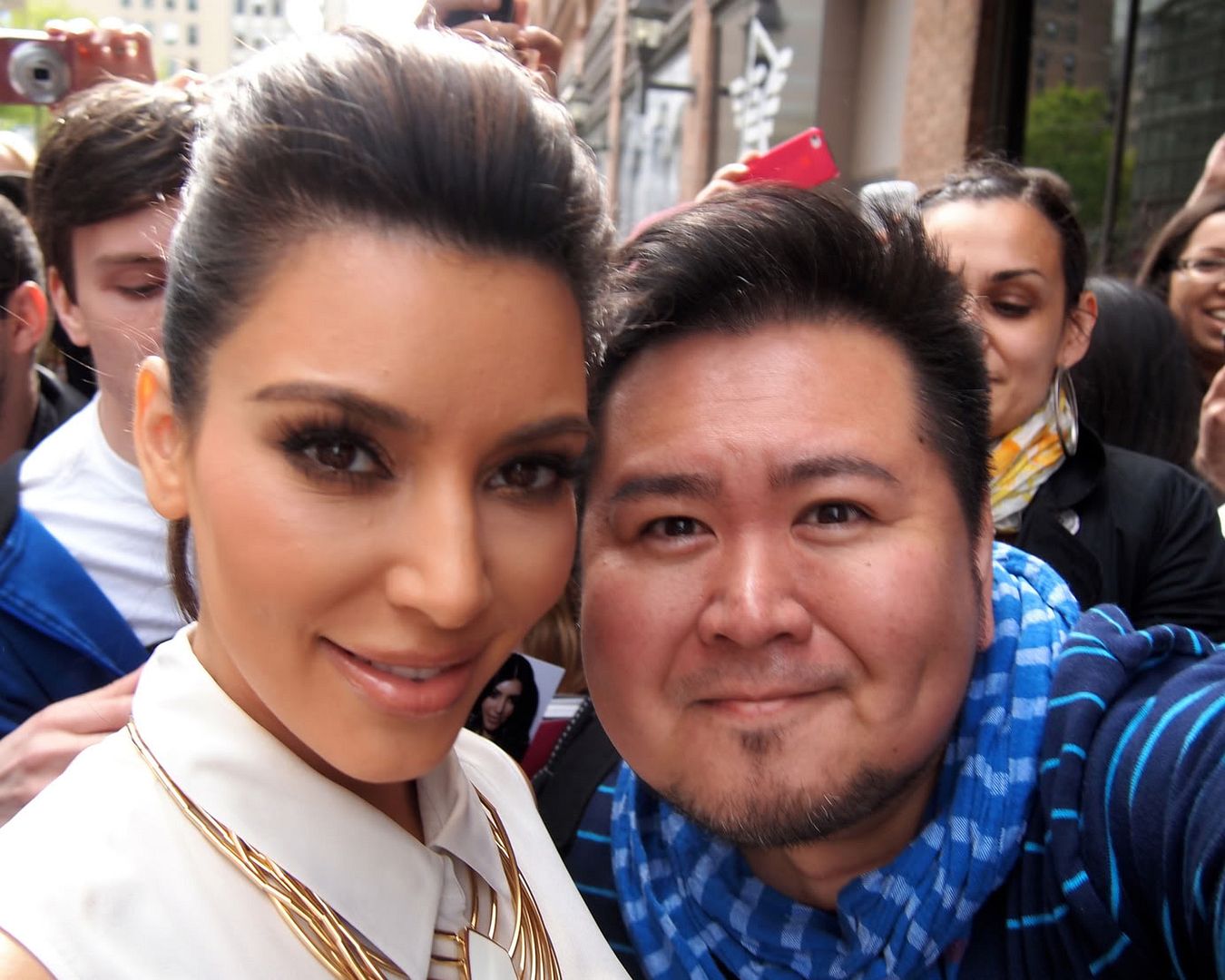 Kim Kardashian & Mr. Will-W.
Did I mention I was one of the lucky few who scored a Snap with Kardashian? Beautiful and gracious in a form-fitting white number which accentuated her gold Belle Noel Necklace, she made a quick exception for me. Thrilled!
Rumours are that the Couple might have been headed for some Italian in the north-end of the City following the one-hour Signing.
Now that's-a-spicy!
UPDATE:
Looks as though the Couple were Los Angeles-bound after their brief Toronto stay!
(Photo credit: Mr. Will-W.)