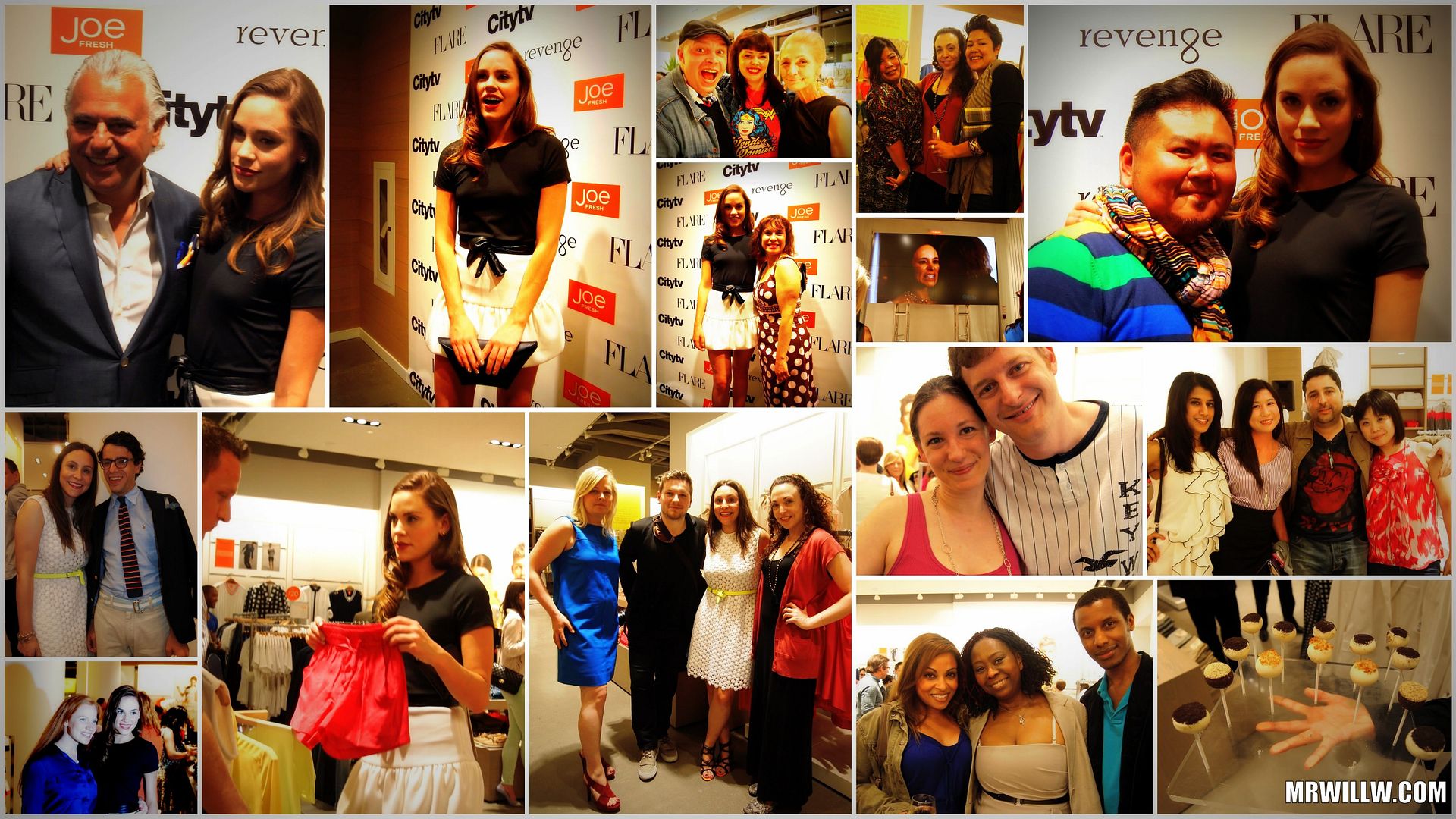 Joe Fresh & Flare Magazine present the Season Finale of Revenge with Joe Mimran and Christa B. Allen
Fashion and Drama united together in Toronto last night to celebrate the Season Finale of hit Series, Revenge. Canadian Fashion Label Joe Fresh and Flare Magazine joined forces for a Party held at Joe Fresh's Queen x Portland Store, with Series Star Christa B. Allen who plays the role of Charlotte Grayson, gracing us with her presence. But why Revenge though, you ask? One Flare Magazine Staffer tells me, "We're all obsessed with it in our Office. I can't wait to go home later to watch the Finale on my PVR!".
Clad head-to-toe in Joe Fresh, Allen dazzled a Crowd of Socialites, herself taking a moment or two to do a bit of personal Shopping before heading-out for the night. Allen tells me that she's London-bound enjoying a break after a hectic filming Schedule and she was smitten by my GAP Variegated Stripe Scarf. "Are those Cake Pops?", she asked a Server - giving them a thoughtful gaze before opting against them. I suppose looking as stunning as she comes with compromise. The Cake Pops were stellar though.
Also present was Joe Fresh Founder, Joe Mimran who tells me in-between sips of his Perroni Beer that of all his Stores, his favourites definitely are his Queen x Portland Location, in addition to his 5th Avenue Location which boasts a seven-digit Sculpture he reflects upon proudly. Noticing me admire his colourful Pocket Square, he tells me, "It's Etro.".
Special thanks to my fellow Blogger
Zaigham
, Founder of
Xavier Pop
, for the Invite! Pleasure seeing
Mavenati
at the Party - the love was felt! Even
Allen
at one point stopped to tell me, "People know you,
Will!
".
(Photo credit: Mr. Will-W.)