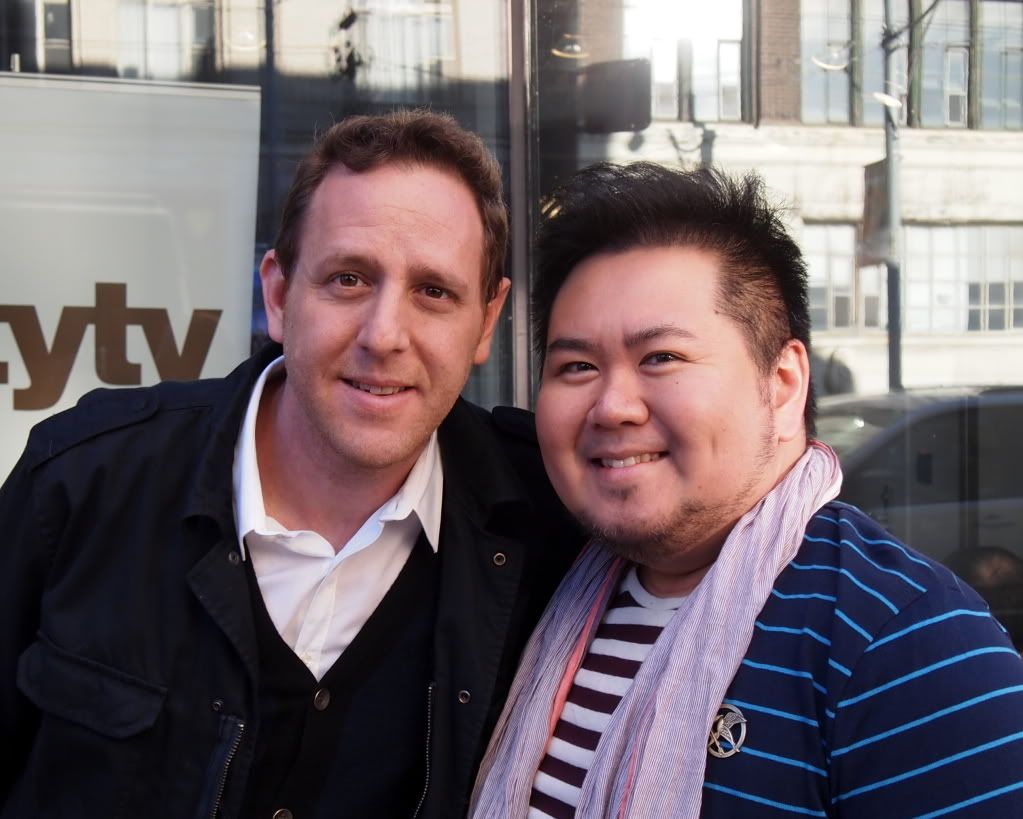 Lee Hirsch & Mr. Will-W.
Lucky day! The morning after attending his Town Hall for controversial Documentary Bully, Filmmaker Lee Hirsch and I crossed paths again today at an appearance on CityTV's Breakfast Television. Getting a moment to chat with Hirsch was awesome as he savoured his Starbucks Americano and a Cigarette before his appearance.
He tells me that he's rather pleased with the reaction
Bully
has received in Toronto
and although I really shouldn't be telling you this yet, he revealed that a major Hollywood Actor is confirmed to attend the
Hot Docs Festival
later this month.
Bully
actually premiered last year here in Toronto also at that same Festival under the name
The Bully Project
.
We both talk about our experiences as Kids being bullied and agreed that it definitely has made us more empathetic as Adults and these insights sometimes can only be acquired after undergoing a real hardship.
The New York Native is glad to see his Film finally get an official release this Friday, April 6, 2012 here in Canada, where we've been much more liberal in our ratings system compared to our Friends south of the Border, slapping Bully with an R-rating. Here in Ontario, the Documentary is rated PG and I'm thrilled that I'm old enough to see it this weekend without Parental Supervision!
Click here
to read about last night's Town Hall for
Bully.
(Photo credit: Mr. Will-W.)