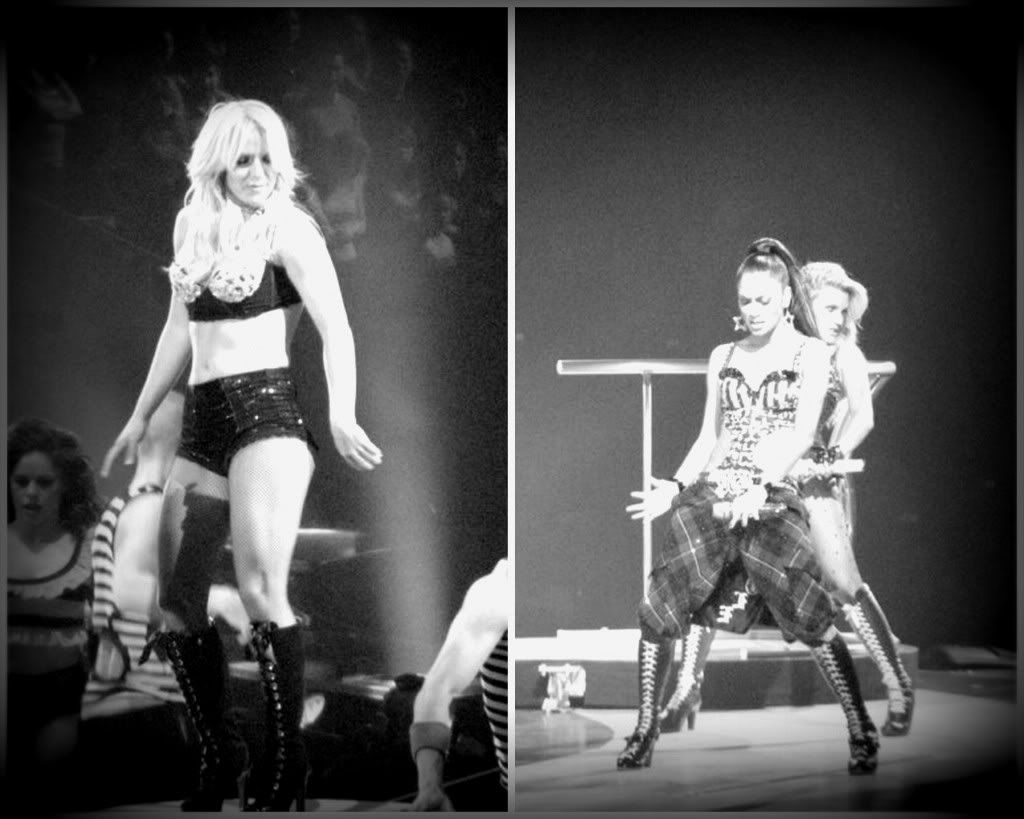 Britney Spears & Nicole Scherzinger in Toronto - March 2009
Although we're still waiting on confirmation,
Britney Spears
is reportedly close to signing a $15 million deal to judge on the second season of
FOX
's
The X Factor
according to multiple sources, including
Deadline
. Having been in major talks to appear on the show since February, it is said that
Spears
originally was expecting $20 million for the Deal.
To place this into context, Jennifer Lopez currently is receiving $12 million to judge on American Idol, while Christina Aguilera - whom Spears has been pitted against since the early days of her career - is earning $10 million for her work as Mentor on NBC's The Voice.
With the recent exits of Judges Paula Abdul and Nicole Scherzinger from The X Factor leaving room for new faces, this actually marks the second time that the latter has "opened" for Spears. Former Pussycat Doll Scherzinger back in 2009 had opened for Spears on her Circus Tour. Some Girls have all the luck!
(Photo credit: Mr. Will-W.)