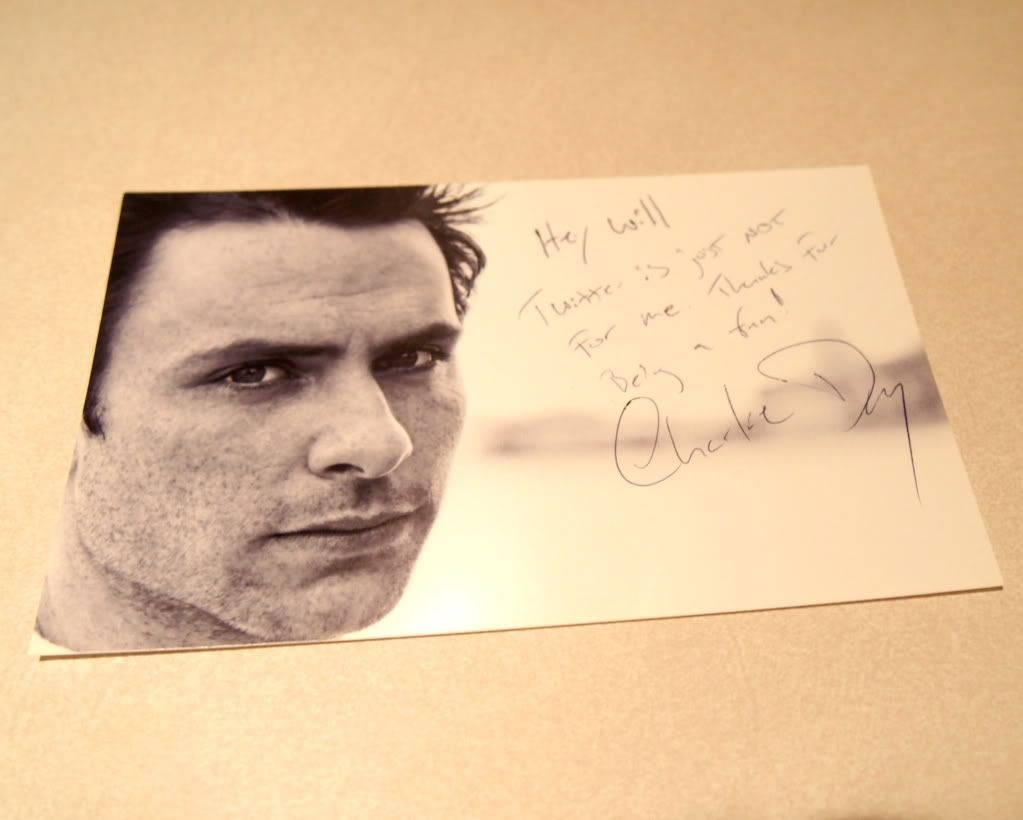 A Note from Charlie Day - March 31, 2012
Fans of Funnyman Charlie Day are all curious what happened when he mysteriously disappeared off the face of Twitter after having accumulated over 300k Fans! The Actor who recently became a Father, currently is in Toronto still filming Guillermo del Toro's Pacific Rim and commented above in-writing why exactly he has cancelled his prolific account.
Day writes to me, "Twitter is just not for me.". V. well then! You can't say he didn't try!

(Photo credit: Mr. Will-W.)