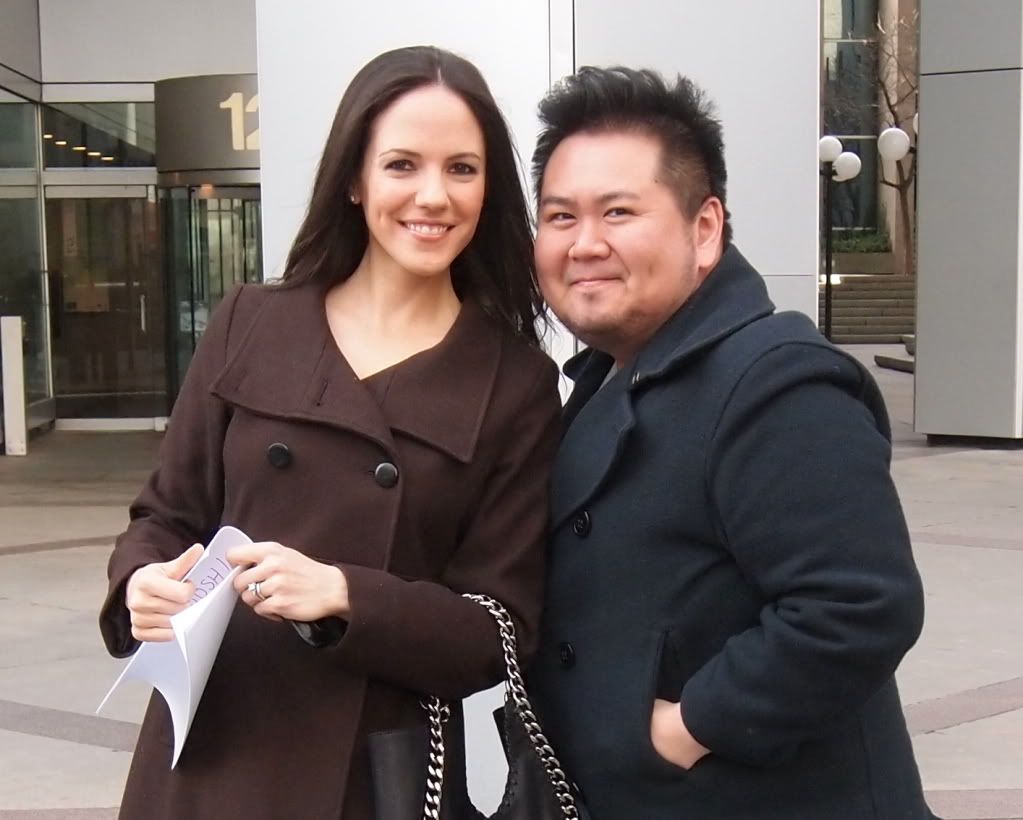 Anna Silk & Mr. Will-W.
The stunning Anna Silk did the rounds this morning in support of the upcoming Season Finale of Toronto-filmed Lost Girl. The Showcase Series which combines Action and Suspense with Mythology, is a cult hit among Fans globally and along with Silk, Co-star Ksenia Solo whom many of you may recognize also from the Masterpiece known as Black Swan.
Both Silk and Solo made a quick visit to Global Television's The Morning Show today introducing Hosts Liza Fromer and Dave Gerry, who for some reason thought Lost Girl might have had some parallels to The Twilight Saga- which later the Girls clarified wasn't the case. They also gave away a cryptic clue that a Character - other than them - might be dying in the Season Finale. Silk also spoke about her experience working with George Clooney on Confessions of a Dangerous Mind earlier in his career, calling him "dreamy"!
Question what the two Actresses are working on next, they clarified that they are both extremely busy working on Lost Girl still currently.
Silk was extremely sweet to stop for a quick handshake and snap, appreciative of the support on her way to her Town Car. A real Sweetheart and one of Canada's most exciting talents!
The Season Finale of
Lost Girl
airs this
Sunday, April 1, 2012 at 9:00 PM EST
on
Showcase
. And no, this is not an April Fool's Joke!
(Photo credit: Mr. Will-W.)