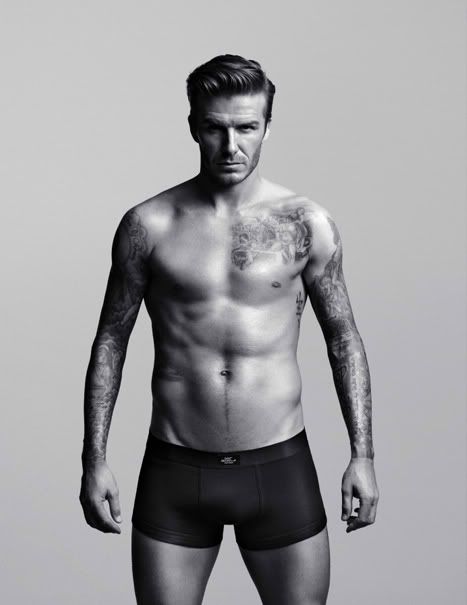 The David Beckham Bodywear Collection
Now that's a lot of Tattoos. The David Beckham Bodywear Collection for H&M TV Spot to air during the Super Bowl has surfaced, and although we never really fully see a shot of the Fashion Icon/English Football Star in his Underwear, we get some glimpses of the detailing on his Athletic Boxers. And of course, his Tattoos.

If that song sounds mighty familiar, you did hear a Disco Version of it in Kill Bill, Vol. 1 by Santa Esmerelda. This version of Don't Let Me Be Misunderstood is by The Animals, who covered Nina Simone's 1964 original.
The Collection hits stores this Thursday, February 2, 2012.
I got a quick Preview of it last month.
Read more
.
(Photo/video credit: H&M)