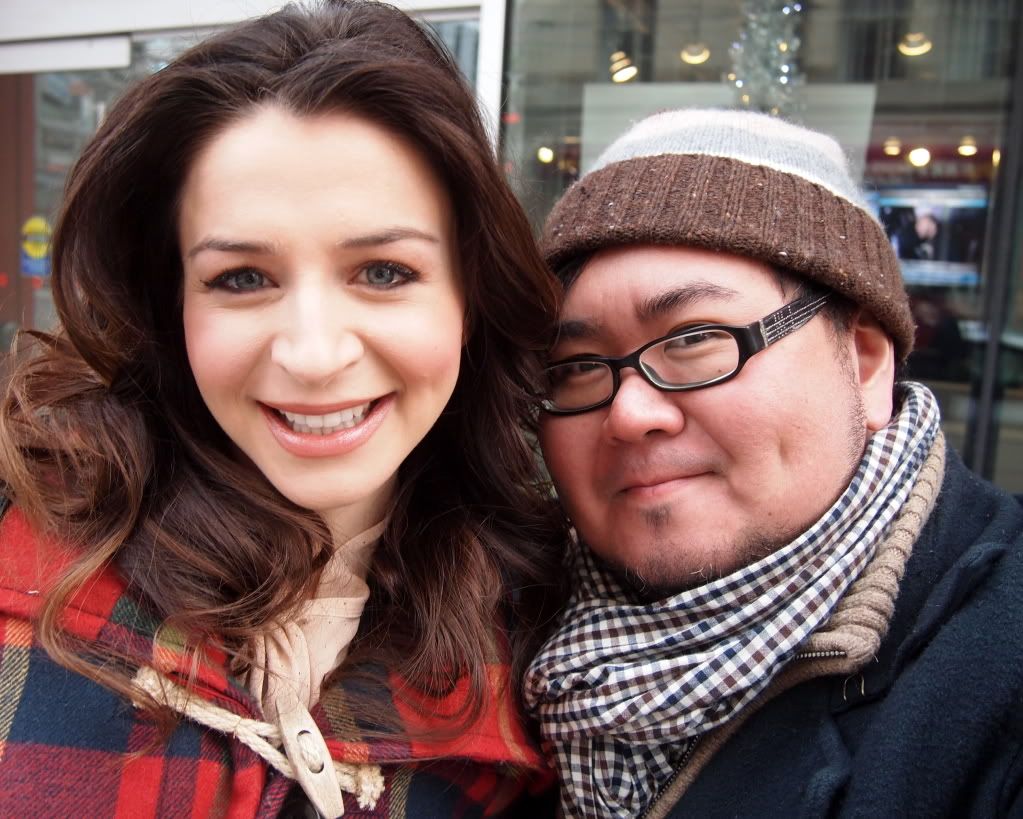 Caterina Scorsone & Mr. Will-W.
Currently playing one of the more intriguing characters on ABC's Private Practice, Toronto's v. own Caterina Scorsone returned home for the Holidays. The Actress honed her craft appearing in series like Mr. Dressup, Power Play and 1-800-Missing, before moving off to Los Angeles, landing the meaty Role of Dr. Amelia Shepherd on that Grey's Anatomy Spin-off. She also was seen in 2010's $80-million grossing Edge of Darkness alongside Mel Gibson. Scorsone's Character on Private Practice is Dr. Derek Shepherd's (Patrick Dempsey) youngest Sister, known for her ongoing battle with Alcohol and Prescription Pills.
In addition to visiting Family,
Scorsone
spent her Christmas here doing good with
The Good Neighbours' Club
which addresses issues like Homelessness, Social Isolation and Health among older Men.
Despite being under the weather with a raspy voice, Scorsone still made time for a quick appearance earlier today on CityTV's Breakfast Television promoting her Cause. A total Sweetheart, she reached-out and gave me an appreciative hug with her Mom waiting on her in her Car.
Private Practice returns Thursday, January 5, 2012 on CityTV and ABC at 10:00 PM EST.