Jessica Simpson, Ashlee Simpson & Bronx Simpson-Wentz at The Bay
The lovely Simpson Sisters, Jessica and Ashlee, joined forces today in Toronto to promote the just-launched Jessica Simpson Girls Line at The Bay's Queen Street Store. The Line which ranges from sizes 7 to 16 adapting some key styles from the successful Jessica Simpson Juniors Line, is a collaboration among both Sisters. It is said that as early as next February, a Baby and Maternity Collection could be on its way too.
Tagging along to help Mommy out was Ashlee's thee year-old Son, Bronx who sure seems to be enjoying the jet-set life after spending a bit of time in New York City. Many who attended the three-hour Event were in awe of soon-to-be Mommy Jessica's Glow and for those who must know, soon-to-be-Daddy Eric Johnson cheered-on from the wings. As per Jessica, the Baby's Sex will be known in just a couple days as she's due for a visit to the Doctor.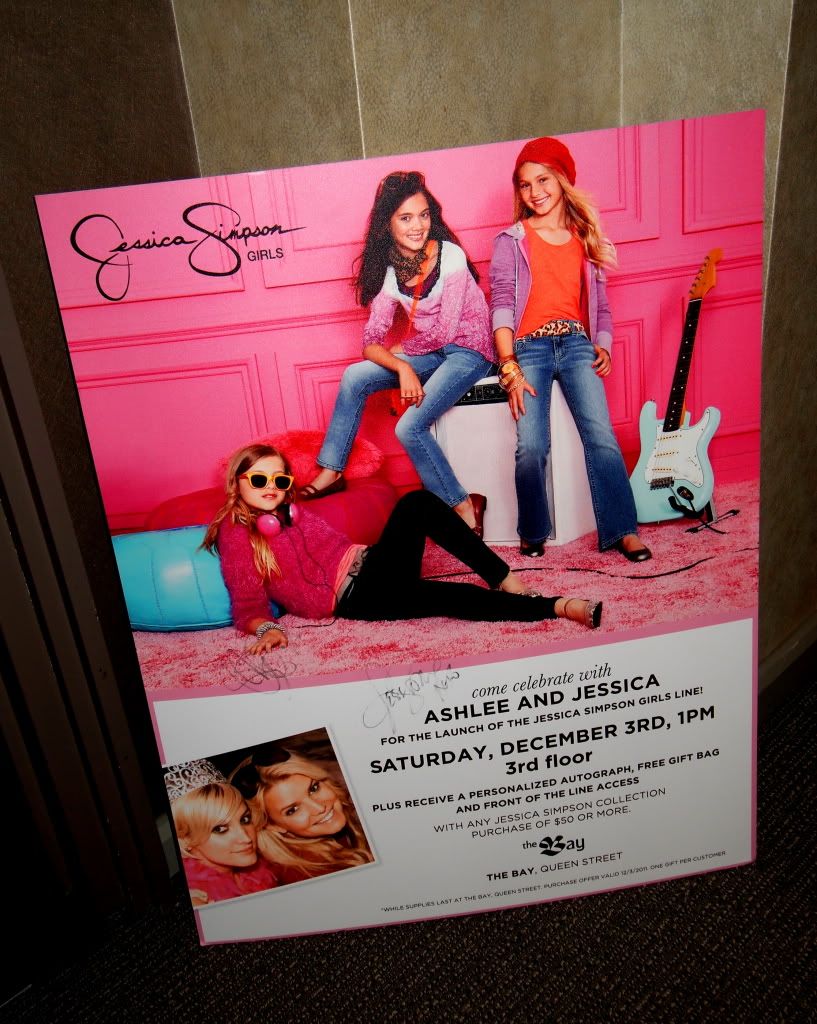 Due to circumstances beyond my control, I was unable to attend the Event. My Readers
Lucas,
Tatiana
and
Laura
are absolutely sweet and ensured I was part of the fun, delivering in-person to me this amazing surprise of a
Jessica Simpson Girls
Poster which they got both
Jessica
and
Ashlee
to sign on their way out. I am so touched.
Thank you!
I must also thank some of the generous Photographers who attended the Event, who without any hesitation shared their beautiful Photos below for all of us to enjoy.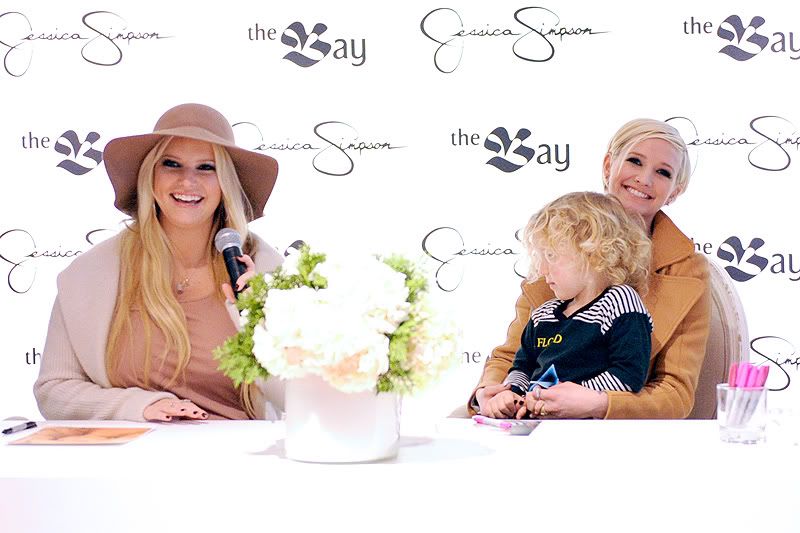 (Photo credit: Reader Submission via Mr. Will-W. & Tyrone Kerr)