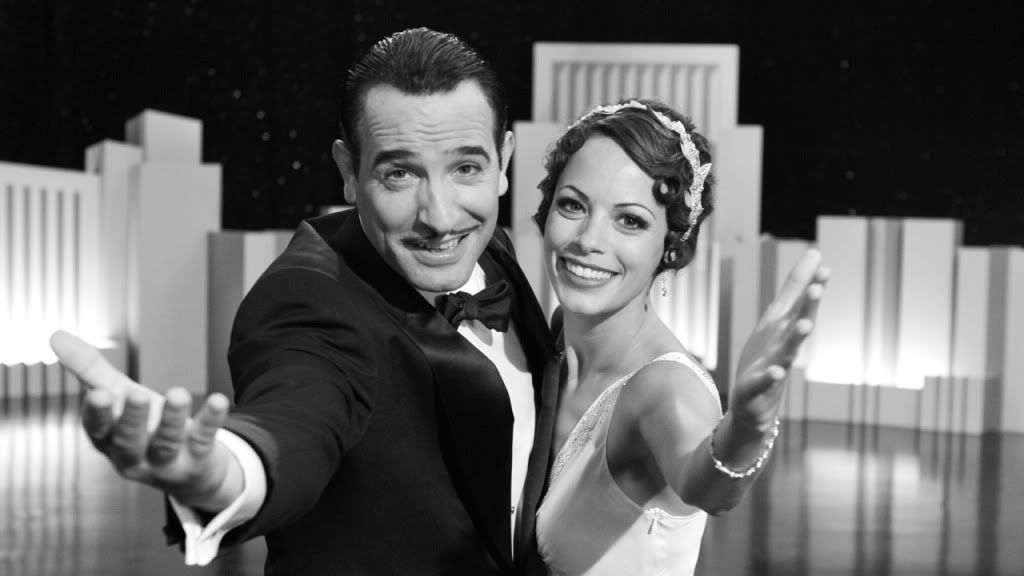 Still from The Artist
In case there was any doubt about it, The Artist is now one of your early favourites to take it all at the Oscars. The French Production about Actor George Valentin at the end of the Silent Film Era, stars Jean Dujardin and Bérénice Bejo.
Earlier today The Film swept the New York Film Critics Online, Boston and Los Angeles Film Critics Associations' Best Picture Awards. It also doesn't hurt that The Weinstein Co., which won the Academy Award for Best Picture with The King's Speech also is responsible for campaigning The Artist.
The American Film Institute also announced its Top Ten of 2011 but as The Artist is not a U.S.-produced Title, it is deemed ineligible. Also, both Dujardin and Bejo failed to win at any of the three Awards ceremonies today.
The Artist is now in theatres in Canada via Alliance Films.
(Photo credit: Alliance Films)