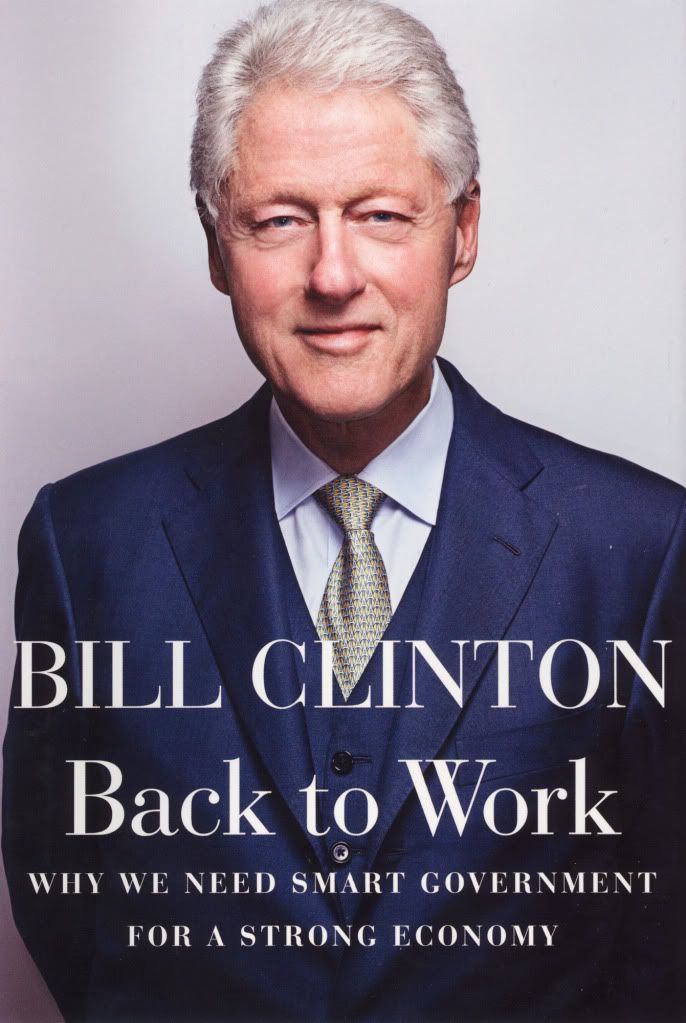 Bill Clinton - Back to Work
Former U.S. President Bill Clinton and all-around Great Guy will be making a Toronto visit next Monday, November 21, 2011 at Indigo - Manulife Centre, 3:30 PM. Clinton will be signing copies of his latest Book, Back to Work.
In an abnormally strict list of Rules & Regulations listed below, all precautions are being taken to ensure Clinton's safety more than the convenience of the Fans, but I suppose we should just be happy to be in the presence of such amazingess!
Details from
@IndigoGreenRoom
are below:
Join us as President Bill Clinton signs his new book, Back to Work, which shares his views on why government matters as well as his ideas on how to get "back in the future business."
Good news - President Bill Clinton will sign up to 1000 books!

Wristband Policy in Effect:
- 1000 Wristbands will be distributed beginning at 8:00 am on Monday, November 21st at Indigo Manulife Centre (Bay Street Entrance only).
- Customers with wristbands will meet Bill Clinton and receive a signed copy of Back to Work.
- One Wristband per person with the purchase of Back to Work at Indigo Manulife Centre (55 Bloor Street West) on Monday, November 21st starting at 8am. Must purchase a copy of Back to Work on November 21st at Indigo Manulife Centre in order to receive a Wristband, while quantities last.
- One wristband per person. Maximum 1 copy of Back to Work per wristband holder will be signed. Each Wristband will be exchanged for a signed copy of the book from Bill Clinton himself.
- Only customers with a wristband will have access to the signing line and cannot be accompanied by anyone without a Wristband.
- Wristbands are non-transferable – you must be present to receive a Wristband and it will be put on your wrist immediately.
- No personalizations or photographs.
- NO items will be permitted in line past bag check (No cameras, phones, pens, photos, other books, gifts, folding chairs, memorabilia, etc.)
- All items/bags must be checked. You will receive a ticket and can reclaim your bag as you exit the store. We are not responsible for lost or stolen items.
- Customers with wristbands are welcome to begin lining up at 1:30pm on Monday, November 21st in the designated line-up area outside of the store on the Bay Street side. Line up is first-come, first-served for Wristband holders.
So there you have it! Have fun, Mavenati! Don't get arrested, now!
Official Details are
here
and are subject to change.
(Photo credit: Knopf Doubleday Publishing Group)