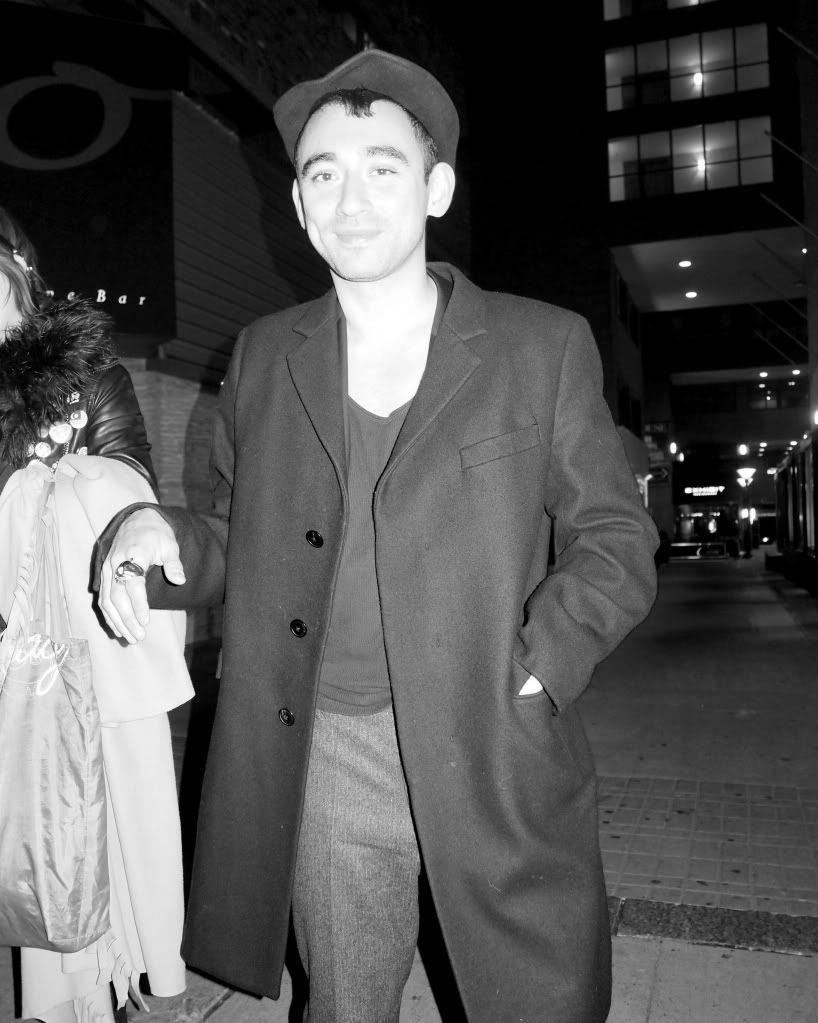 Nicola Formichetti in Toronto - November 2011
Any true Mons✝er would need little introduction to Nicola Formichetti. The Japanese-Italian Fashion Director gained international notoriety in early 2009 when he first began collaborating with Lady Gaga. Since her 2009 MuchMusic Video Awards Performance in Toronto, he has been responsible for styling what have been become her most famous performances in a quick and meteoric rise to the top of both the Pop Music and Fashion worlds.
During our 2:00 AM chat Formichetti asks me, "Where the hell am I?", to which I describe for him what glamorous Yorkville in Toronto is all about. "Last time I came to Canada I almost got arrested", he laughs. The diminutive and undeniably alluring Fashion Icon tells me about his ordeal passing though the Canada Border Services Agency with Gaga's famous Flaming Bra in his Suitcase, mistaken of course for a Bomb.
All is well though now with this new Creative Director for the MUGLER Fashion House being welcomed to Toronto with open arms. The Hudson Bay Company celebrated the introduction of the MUGLER Line by Formichetti at their Queen Street Store's The Room this evening. Cocktails were served before an ultra-exclusive Dinner was held at Hotspot Campagnolo. He later headed to a Gay Bar where he watched a couple performances from local Drag Queens, but was neither here nor there about it.
On his beloved Friend Lady Gaga, he tells me "Her Fans don't think to approach me for things like Autographs, but I'm fine with it!". He reveals, "Hey, she does it back to me!" referring to when she is approached by Appreciators of his Work.
Formichetti
tells me how much he loves his luxurious Hotel, but hasn't quite figured out how to use the built-in Television Screen in his Bathroom Mirror. Although originally he was scheduled to fly-out early tomorrow, he was v. interested in checking-out the
TIFF Bell Lightbox Grace Kelly: From Movie Star to a Princess Exhibit
, which I assured him was only a 10-minute Taxi Ride away. Don't be surprised if you see him out that way tomorrow...
Such an incredible honour to meet the Present and Future of Fashion, Himself. After snapping a Photo together, he gave it his Approval, exclaiming "So cute!".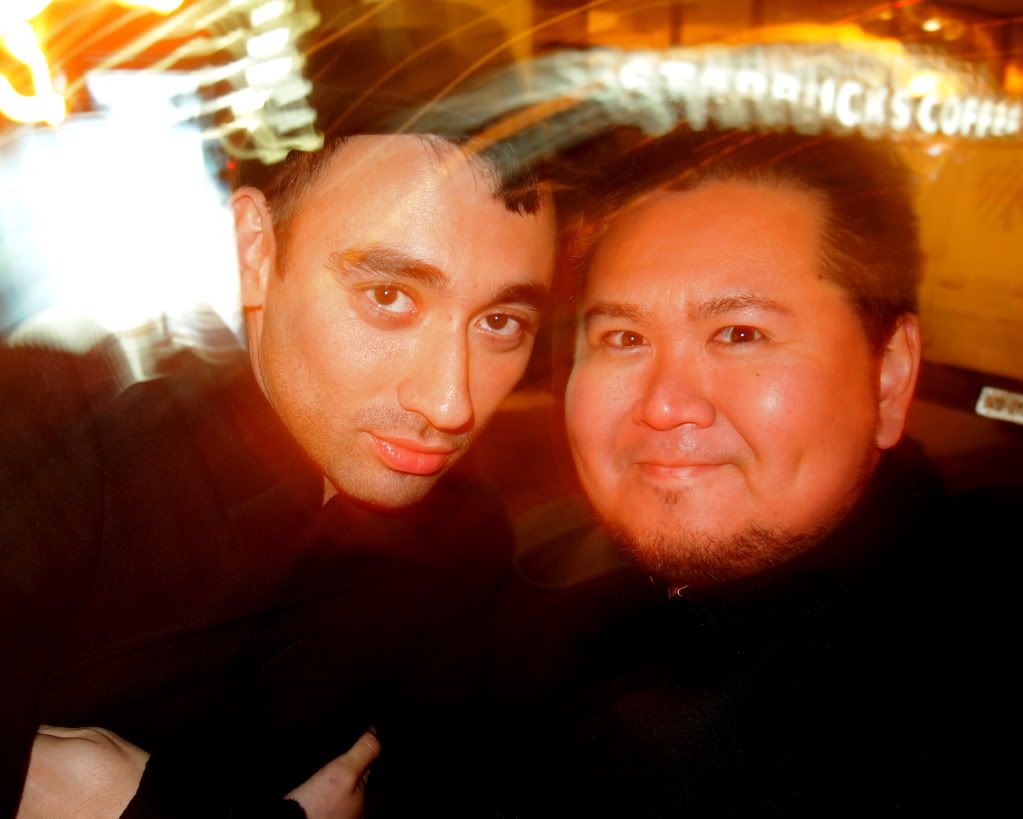 Nicola Formichetti & Mr. Will-W.
See the
MUGLER
Spring-Summer 2012 Collection
here
.
(Photo credit: Mr. Will-W.)