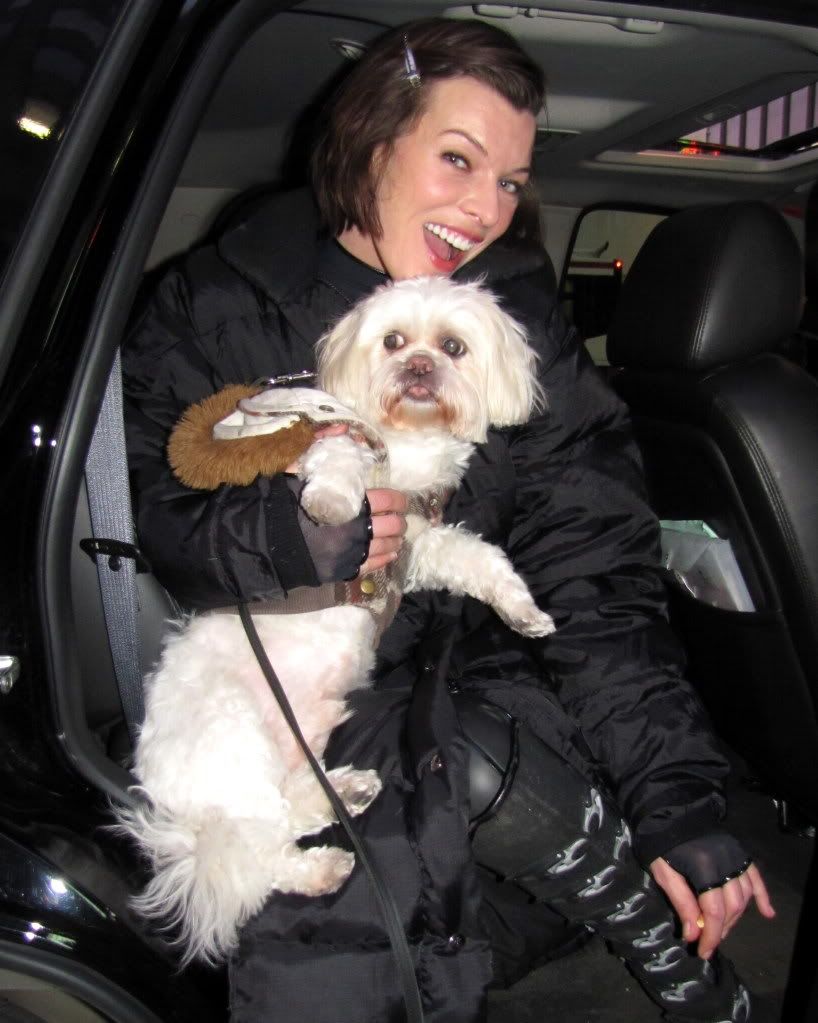 Milla Jovovich & Billy
While taking Billy for a walk today, I stumbled upon the beautiful Milla Jovovich taking a quick Cigarette Break during filming from Resident Evil: Retribution in her SUV. At first I wasn't convinced and had to go back and do a double-take. It was her. Yup.
After being spotted in-and-around
Yorkville
with her Family on Sunday
watching the Santa Claus Parade together
, she returned back to the area for Work as filming took place at
Bay Station
's abandoned Platform. As per her
Twitter
, today they were filming a Russian
Metro
scene.
Bundled-up in her winter coat, wearing some crazy cool boots, Jovovich rocked her iconic Alice hair with a cute clip in-place. She was sweet enough to invite Billy into her SUV, posing for a couple quick Photos. "He's so adorable and clean!", she noted. I'm so jealous - I don't think I've even been in a Suburban yet and Billy has!
Jovovich will be here for exactly another month today. Keep those eyes peeled...
(Photo credit: Mr. Will-W.)