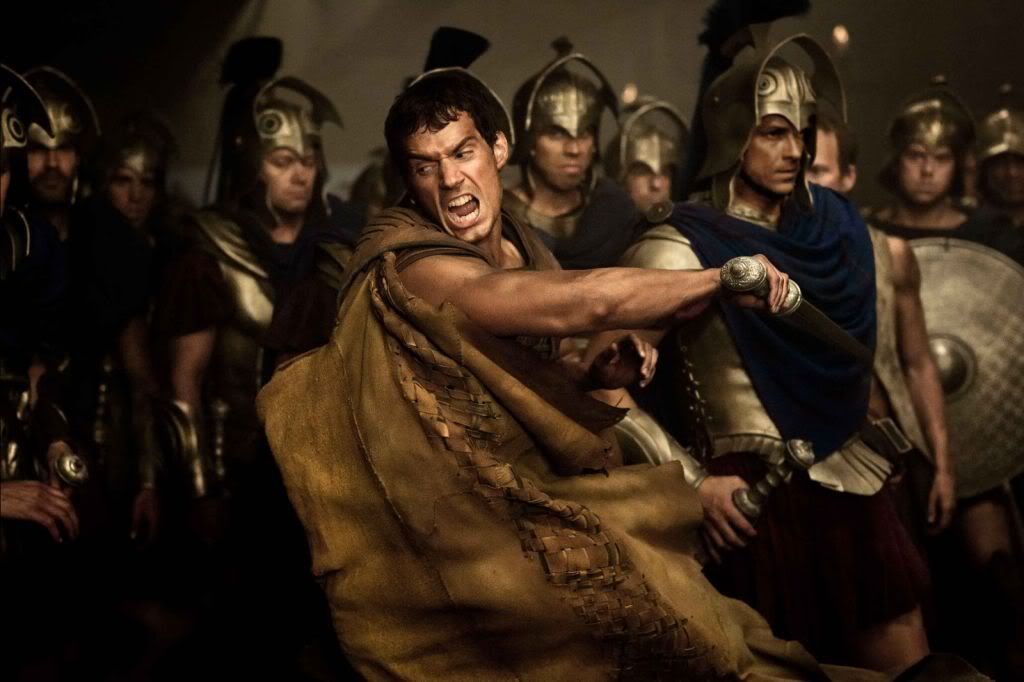 Still from Immortals
Huge weekend at the Box Office! After much fanfare, Immortals finds itself on-top with $32 million from 3,112 theatres. Despite not faring quite as well with Critics (37% on the Rotten Tomatoes' Tomatometer), audiences clearly are responding to Director Tarsem Singh's latest effort. This likely will bode well for his next effort, Mirror Mirror starring Lily Collins, Armie Hammer and Julia Roberts. Immortals was made for $75 million and likely will recoup this back quickly. It's official, Henry Cavill is a Star.
Although it's been panned universally (at one point last week weighing-in at 0% at the Tomatometer), Jack and Jill still performs respectfully for Universal Pictures in its debut with $27.5 million. The Adam Sandler Comedy has him playing both Brother and Sister roles, placing it just ahead of last week's number one Film Puss in Boots with $27 million for Paramount Pictures.
Debuting in fifth spot with weak reviews is Clint Eastwood's disappointing J. Edgar Hoover Biopic starring Leonardo DiCaprio and Armie Hammer. The Drama brings in $12 million from 1,901 theatres, which actually puts it on-par with Eastwood's 2010 effort, Hereafter.
Surprisingly still hanging-in is Disney's Real Steel in tenth spot with $2 million this weekend in its sixth week of release. Domestically, it has garnered $81.5 million and internationally it has made $207 million in its run thus far.