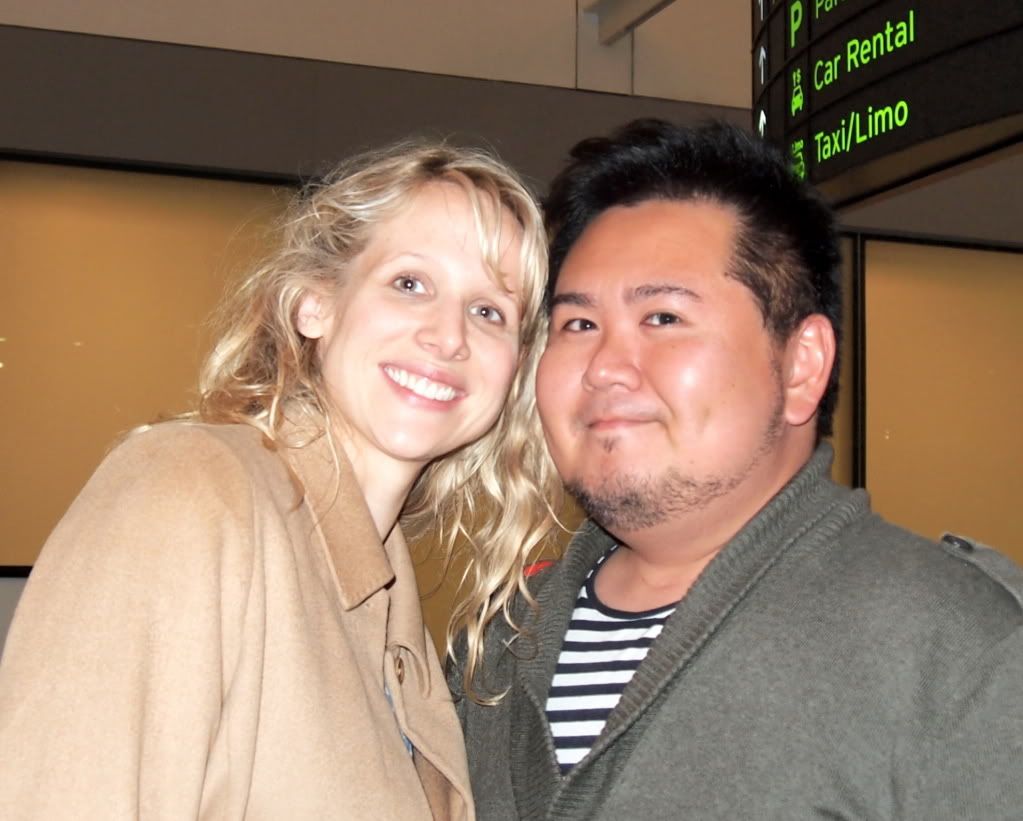 Lucy Punch & Mr. Will-W.
OMG.
It's her! The deliciously funny
Lucy Punch
flew in from her hometown of London (England, not Ontario) this evening to work on upcoming Comedy
Cottage Country
, starring alongside Toronto's Pride and Joy
Malin Åkerman
, who was spotted in
Yorkville
this weekend. The Comedy centers around a Guy named
Todd (Tyler Labine)
who is looking to propose to his Girlfriend
Cammie (Åkerman)
, only to have things spoiled by the arrival of his Brother Salinger
(Daniel Petronijevic)
and his Girlfriend
Masha (Punch)
. Let's just say things get complicated when an axe gets involved.
Punch whose recent work includes Woody Allen's You Will Meet a Tall Dark Stranger and also Box Office hit Bad Teacher, was sweet enough to stop for a Photo looking fresh-faced even with little Makeup on. Love her guts! She can do no wrong.

(Photo credit: Mr. Will-W.)