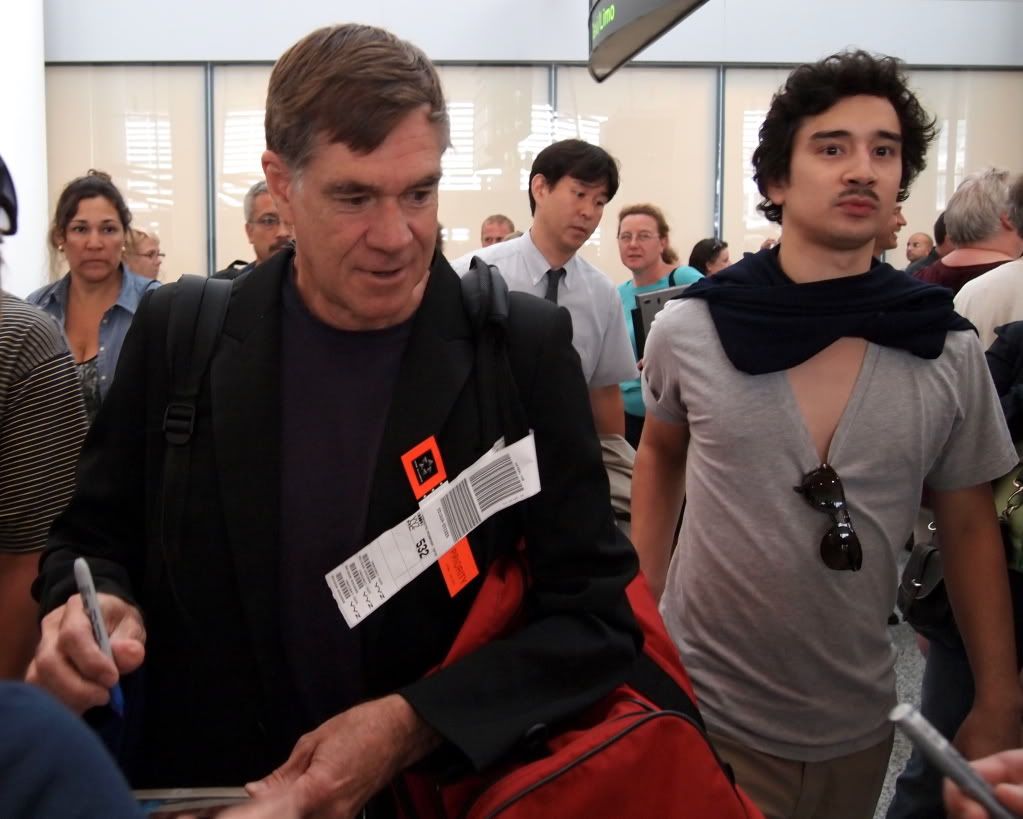 Gus van Sant in Toronto - September 2011
Acclaimed Director Gus Van Sant is at TIFF 2011 with something interesting. Both he and Milk (which he directed) Star James Franco are teaming together to present a Reassemblage of Van Sant's 1991 Film My Own Private Idaho at TIFF Bell Lightbox. The Presentation is titled Memories of Idaho.
The Director arrived in Toronto this Afternoon without much to say, but did stop quickly to sign a couple Autographs. He did seem enamoured however with a Flash Mob taking place at the Airport, bringing a smile to his face.
(Photo credit: Mr. Will-W.)