Megan Fox and Brian Austin Green in Toronto - September 2011
Although tonight marked the Premiere of Actress Jennifer Westfeldt's directorial debut Friends with Kids, all eyes really were on the gorgeous Megan Fox on the Red Carpet tonight at Ryerson Theatre. The Comedy premiering at TIFF 2011 received plenty of praise from its Audience and its Cast were kind enough to spend a generous amount of time greeting Fans. Fox is said to have opted to greet Fans instead of sitting down to watch the Film.
I was one of the lucky ones who actually got a Photo with Fox, as she has built a reputation of not doing it prior. Actually her Husband Brian Austin Green was the one to take the Photo, as Fox was in fine form this evening, ravishing in red.
Also in attendance this evening at the Premiere were Fox's Co-stars Jon Hamm, Adam Scott and Director Westfeldt (Hamm's longtime Partner). Unfortunately, Kristen Wiig and Maya Rudolph were unable to attend the festivities.
See more Photos below:
Jennifer Westfeldt & Mr. Will-W.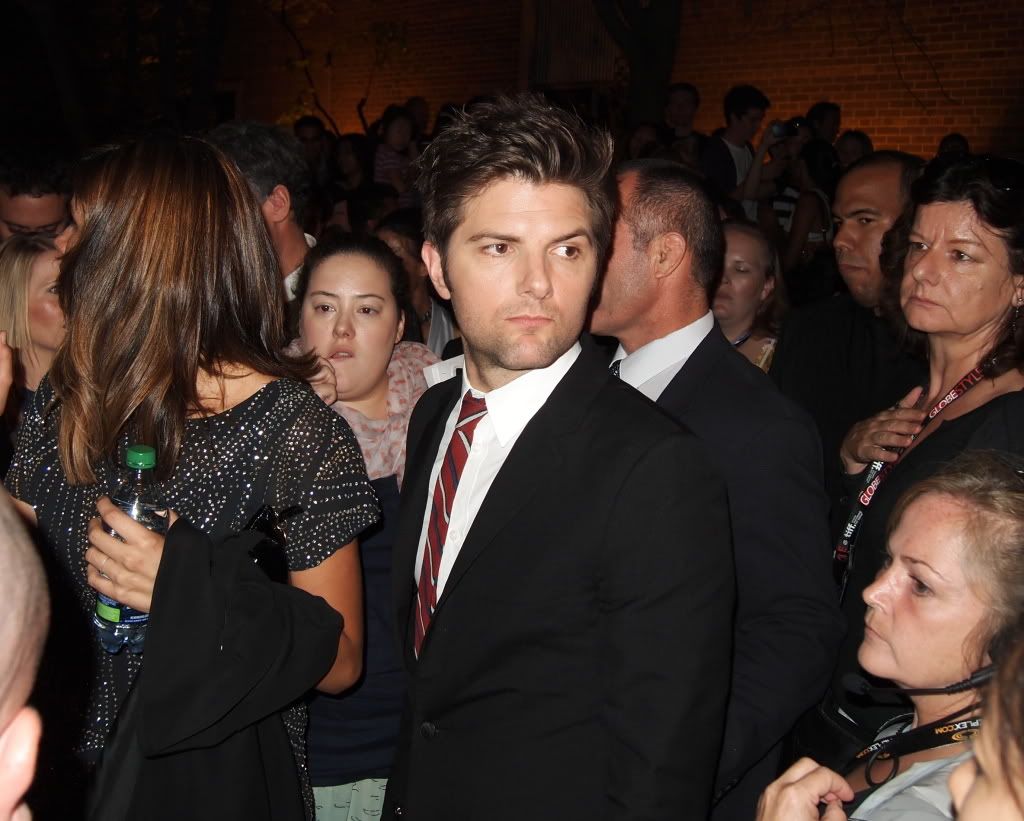 Adam Scott
Brian Austin Green
Jon Hamm


(Photo credit: Mr. Will-W.)