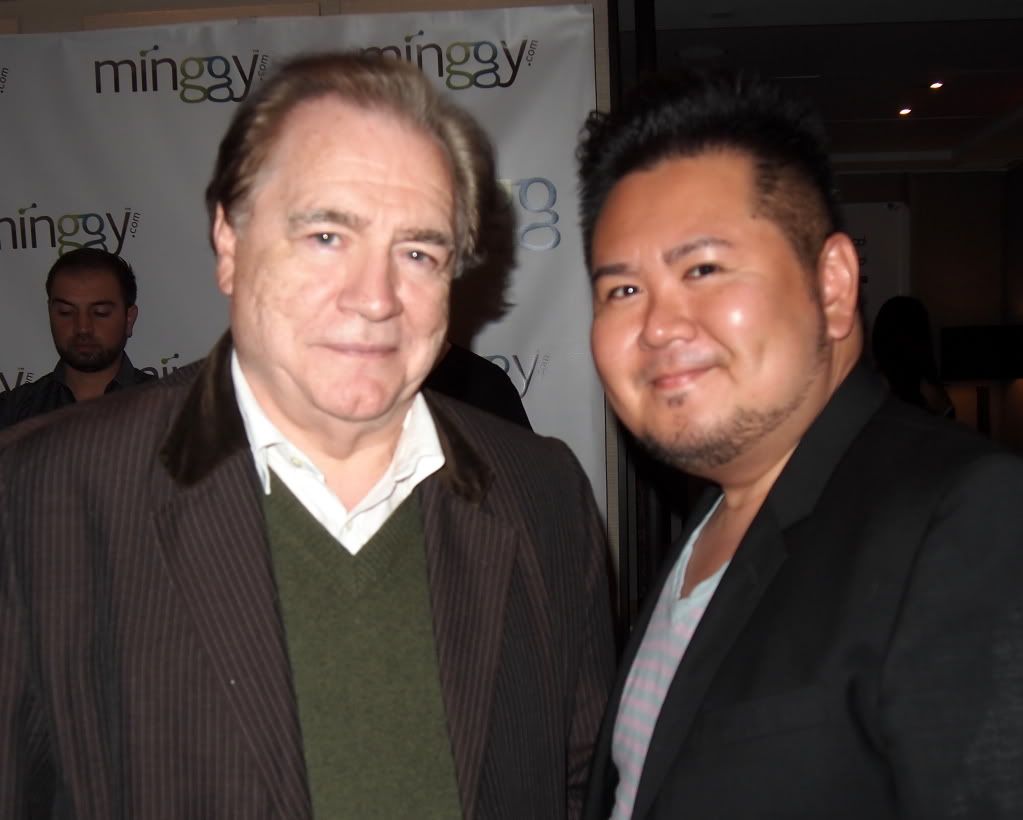 Brian Cox & Mr. Will-W.
Veteran Actor Brian Cox may be in-town for the Premiere of Ralph Fiennes' directorial Debut, Coriolanus, but that didn't stop him from taking out some time for leisure today at Hazelton Hotel's at Boy and Doll Public Relations' first-ever Premier Celebrity Gift and Lifestyle Lounge.
Perusing the various selections, particularly the Jewelry offerings, Cox and his Wife Nicole appeared to be having a wonderful time! Thank you BADPR for having me. Can't wait to dig into my Goodie Bag!
Coriolanus premieres Monday night at VISA Screening Room and stars Jessica Chastain, Vanessa Redgrave, Gerard Butler and Ralph Fiennes are said to be attending!