Robert Pattinson in Toronto - July 2011
You Robert Pattinson Fans are just so wonderful and vocal, so why not give you back even more RPattz? The Cosmopolis star greeted hoards of Toronto Fans on the final outdoor shoot for the Film. The session lasted approximately ten minutes as he made his way through every single Fan (under 100) in-waiting ensuring they received an Autograph. It is said that the remainder of filming for the David Cronenberg Film is scheduled til July 19th in Toronto - all interior. Early reports indicated that some Production would take place in New York City although it is unclear whether this still is on the agenda.
And yes, there were multiple confirmed accounts of his Partner
Kristen Stewart
accompanying
Pattinson
to the Set with their Dog
Bear
. Our dear Friend Photographer
Stephen Fernandez
was the only one to snap a shot of her quickly dashing out of their Vehicle into their Trailer.
Click here
to see it - it was a blink and miss moment we hear. One Fan tells us that amidst all the frenzy for
Pattinson
, she had approached their Vehicle, discreetly asking
Stewart
for an Autograph which she quietly declined with a nod trying to remain under the radar.
Pattinson
who normally wears a Baseball Cap when greeting Fans, gave them a peek at his asymmetrical
Hipster
-esque Hair for the final part of the Film. What do you think of it?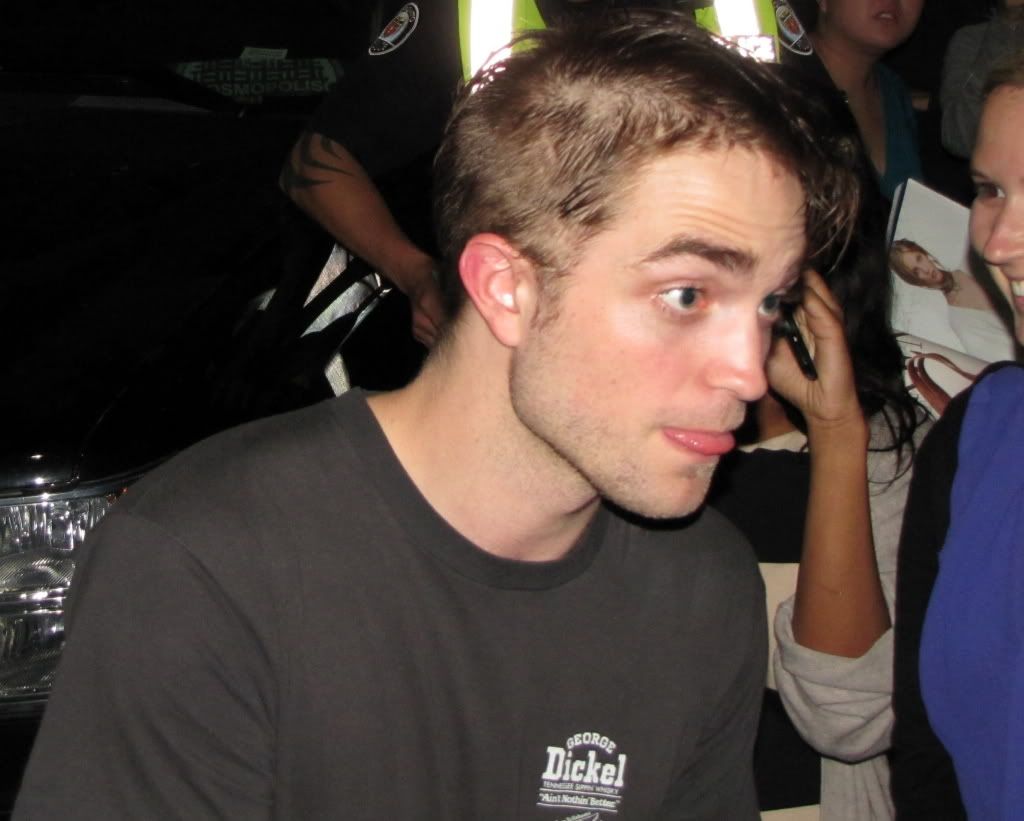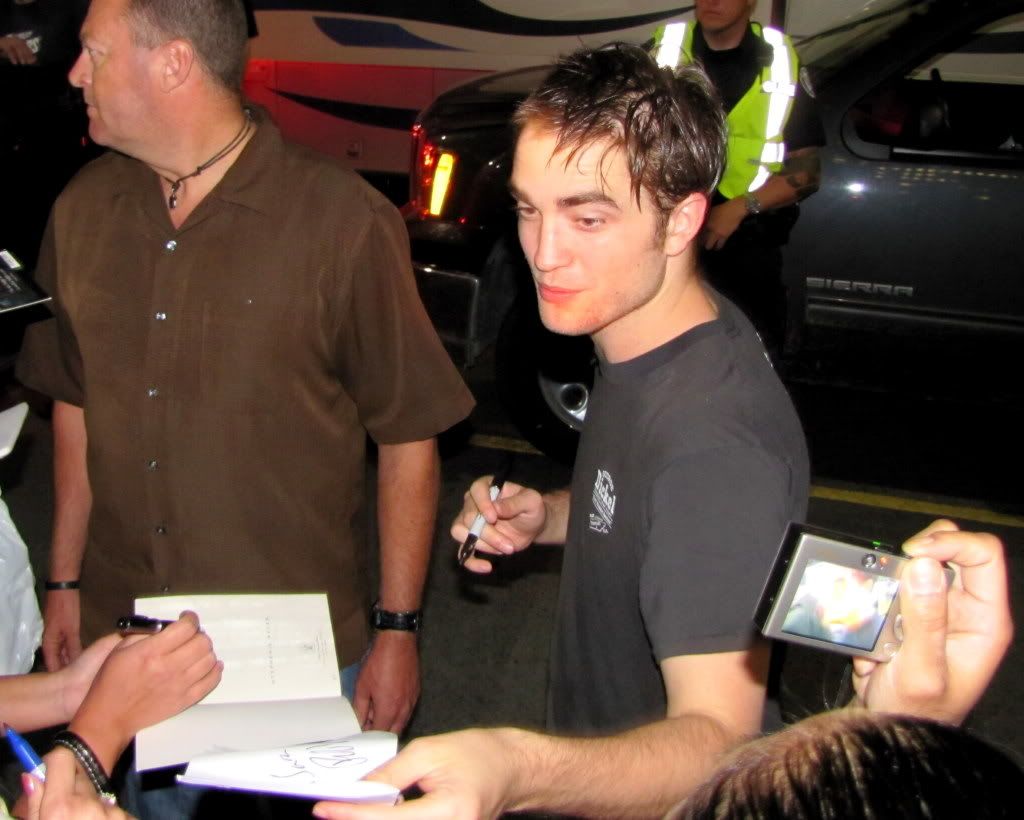 See a Video below:
I am thrilled to see Cosmopolis possibly at next year's TIFF and truly believe Pattinson genuinely is amazing to his Fans after seeing him time after time do his best for them.
I don't want to leave any of you
RPattz
Fans out of this and just want to remind you I'm giving away one
Pattinson
-signed copy of
Entertainment Weekly
here
which he wants you to have. You still have one week to win!
And for one more exclusive, take a look inside Pattinson's Trailer where he, Stewart and Bear were housed during filming:
(Photo/video credit: Mr. Will-W.)