Matthew Lewis in Toronto - July 2011
Handsome 21 year-old Thespian Matthew Lewis descended upon Toronto for the final installment of the Harry Potter series, Harry Potter and the Deathly Hallows: Part 2. What many people don't realize about the Brit is that in his ten-year long role as the bumbling Neville Longbottom, he had worn prosthetic teeth in addition to plastic placements which made his ears protrude more than normal. Wouldn't you agree that he in fact looks like a young Clive Owen dressed in black-on-black above?
It is estimated that hundreds of Fans who queued all day outside of MuchMusic and historic Casa Loma where he made appearances. Only some were lucky enough to get their Harry Potter memorabilia signed by Lewis as had was preoccupied with working his way through a long line of Media.
See more Eye Candy below: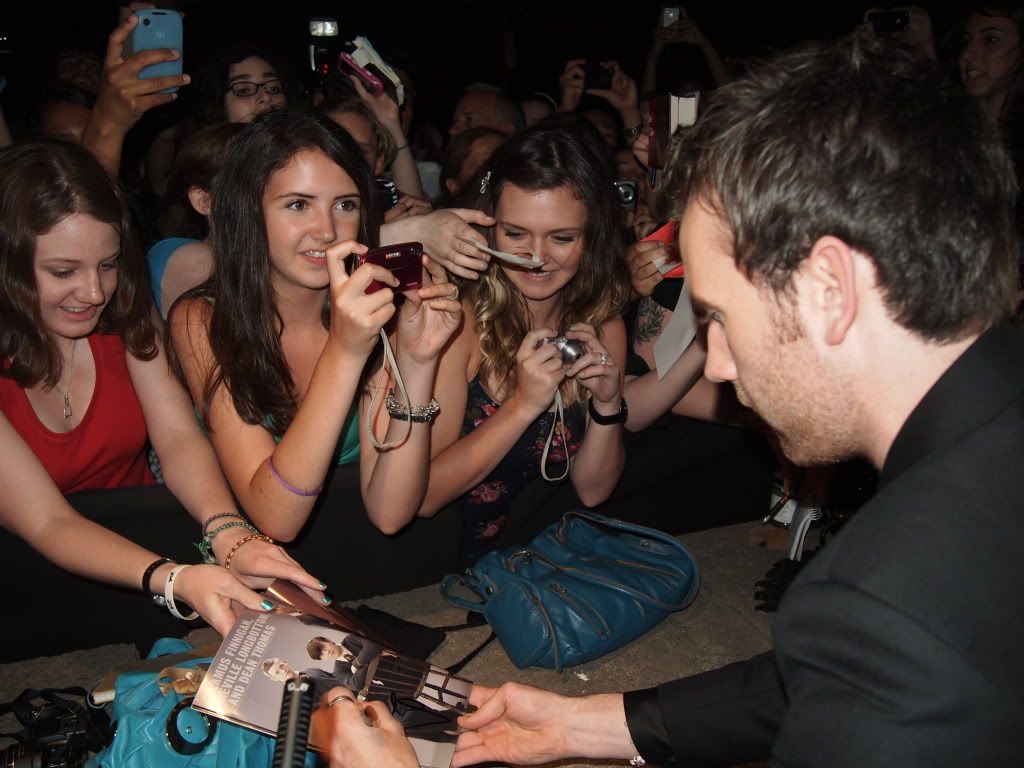 See some video below:

Harry Potter and the Deathly Hallows: Part 2 opens via Warner Bros. on Friday, July 15, 2011.
(Photo credit: Mr. Will-W.)