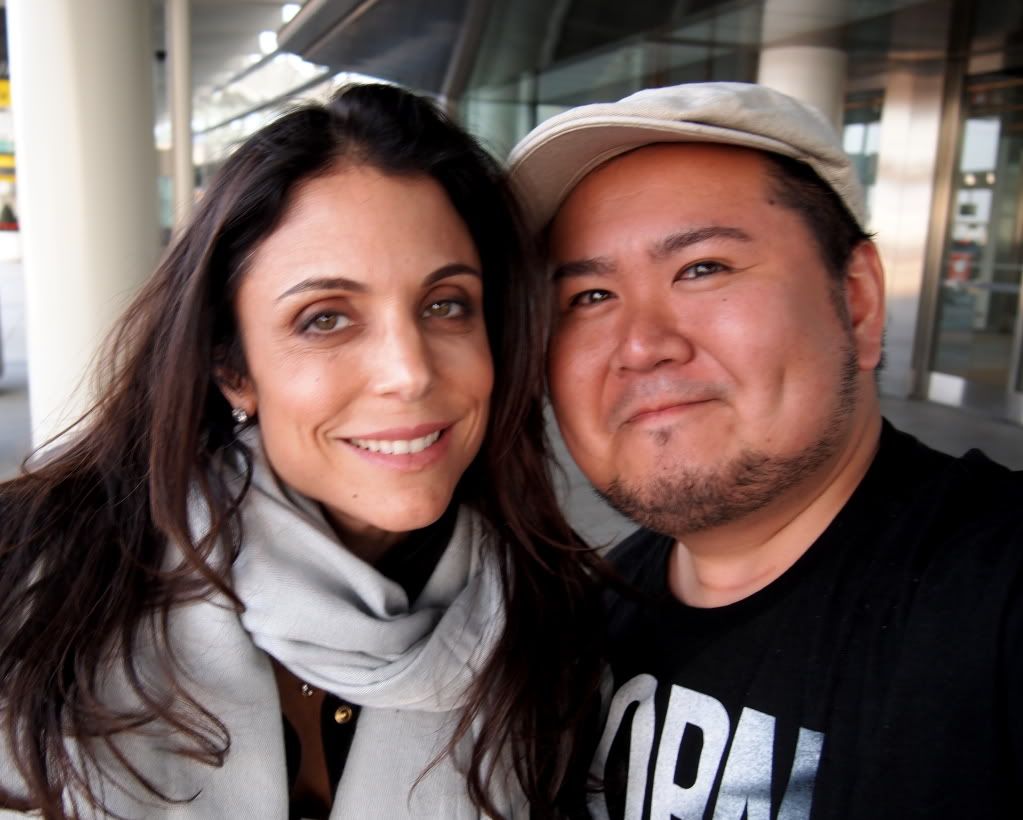 Bethanny Frankel & Mr. Will-W.
You might remember Reality Television Star Bethenny Frankel from shows such as The Apprentice: Martha Stewart and The Real Housewives of New York City, but Margaritas? Yes. Frankel's Skinnygirl Margarita line, one of her many Health Food ventures, is now available in Canada and our v. own LCBO Stores are now carrying them due to popular demand.
The Daughter of famed Thoroughbred Horse Trainer Robert Frankel flew into Toronto late Thursday night from New York City to do a round of Press at the Summerhill Flagship LCBO Store in Rosedale today. Later in the day she met with Fans, signing bottles of the Liquor in-store.
I caught Frankel on her way out of Toronto to Vancouver this evening and she was absolutely amazing to stop and pose for Photographs despite being in a rush. I noticed her struggling a bit to do some last minute luggage re-arranging, but with a little help from her Friends, she got it done! She even gifted her Driver with a couple signed Items after insisting. Aww!
Follow
Bethenny Frankel
on
Twitter
here
.
(Photo credit: Mr. Will-W.)