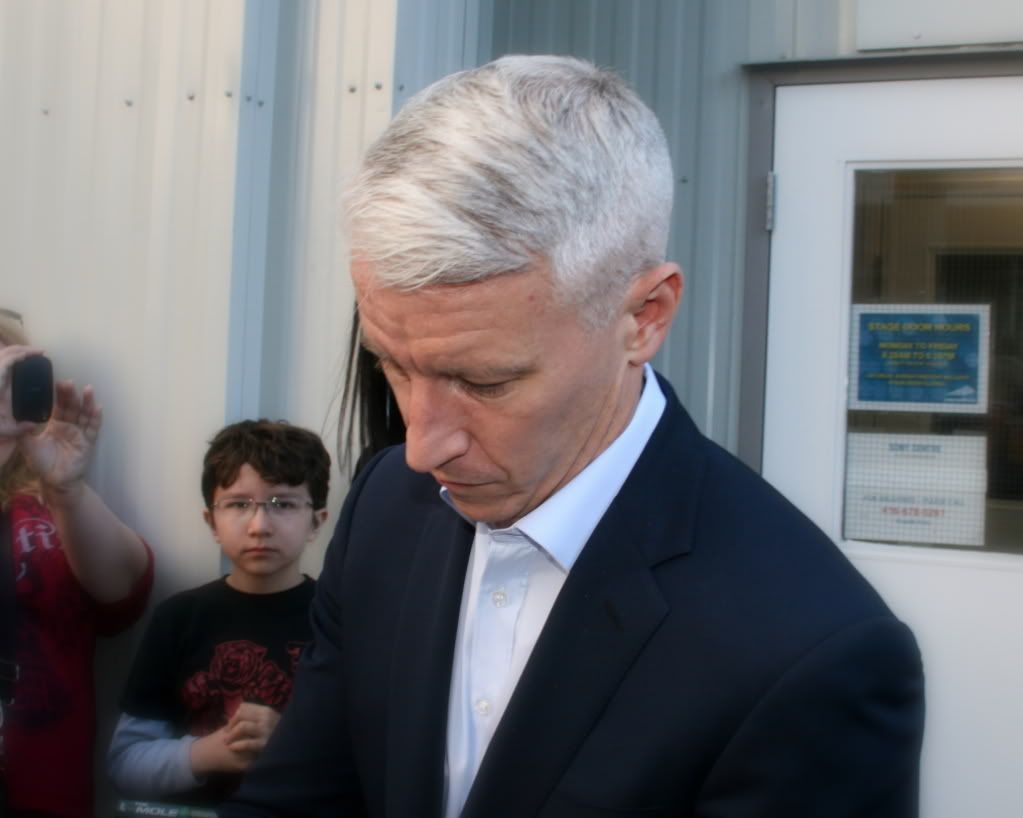 Anderson Cooper at CTV 2011 Fall Upfronts
I've just died and gone to Heaven. Or the next closest thing to it. Making a rare appearance in the City, Television Personality/Author/Journalist Anderson Cooper surprised just about all of us flying into Toronto to promote his upcoming new Talk Show, Anderson. Developed by Warner Bros. and Telepictures, the Program is expected to debut this Fall on CTV, as announced today at their Upfronts, held at the Sony Centre for the Performing Arts. Fans of CNN's Anderson Cooper 360° need not fear as he will be hosting both Shows simultaneously.
Cooper, I can honestly say, is even more handsome in-person - an attentive Listener as I observed how Fans outside the venue told him personal accounts of how he has touched their lives. And he cared genuinely. With Oprah Winfrey having exited the Daytime Talk Show circuit recently, Cooper is being touted as "The Next Oprah" - big shoes which I have no doubt he will be able to fill. Definitely one of my prouder moments in Celebrity-meeting.
Although one would think that
Cooper
would opt to try some of the City's fancier Fare for Dinner, he actually dined on
Drive-Thru
from
McDonald
's tonight as per
his Tweets
. He most definitely was in a rush, as he was set to broadcast his
Anderson Cooper 360°
live from Toronto this evening from an unspecified location.
See some more Photos below:
(Photo credit: Mr. Will-W.)