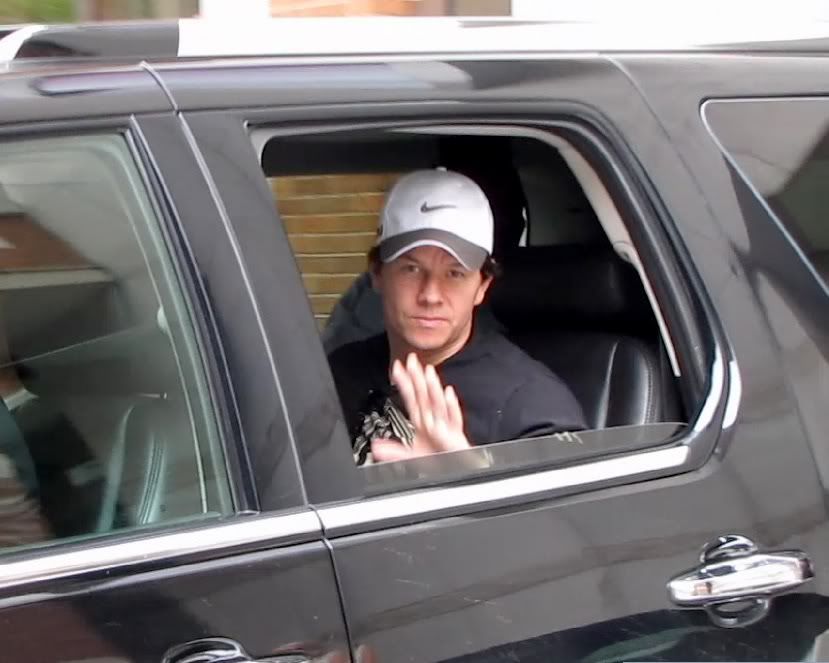 Mark Wahlberg leaving Toronto
After some Quality Time this weekend with his BFF Tie Domi, formerly of the Toronto Maple Leafs, both Buddies headed off to the Airport around 5:00 PM today. Domi and Wahlberg were seen lunching on the Patio of Hazelton Hotel's ONE Restaurant today, after having a large table sectioned off for their Entourage. Wahlberg on his way out stopped to pose for Photos with Fans and even play-boxed with one young Fan whom he told, "Stay out of trouble!". Clearly that young Man was inspired by The Fighter!
Last night the two were seen dining on some Italian fare at Biagio on King St. where Wahlberg also greeted Fans alike.