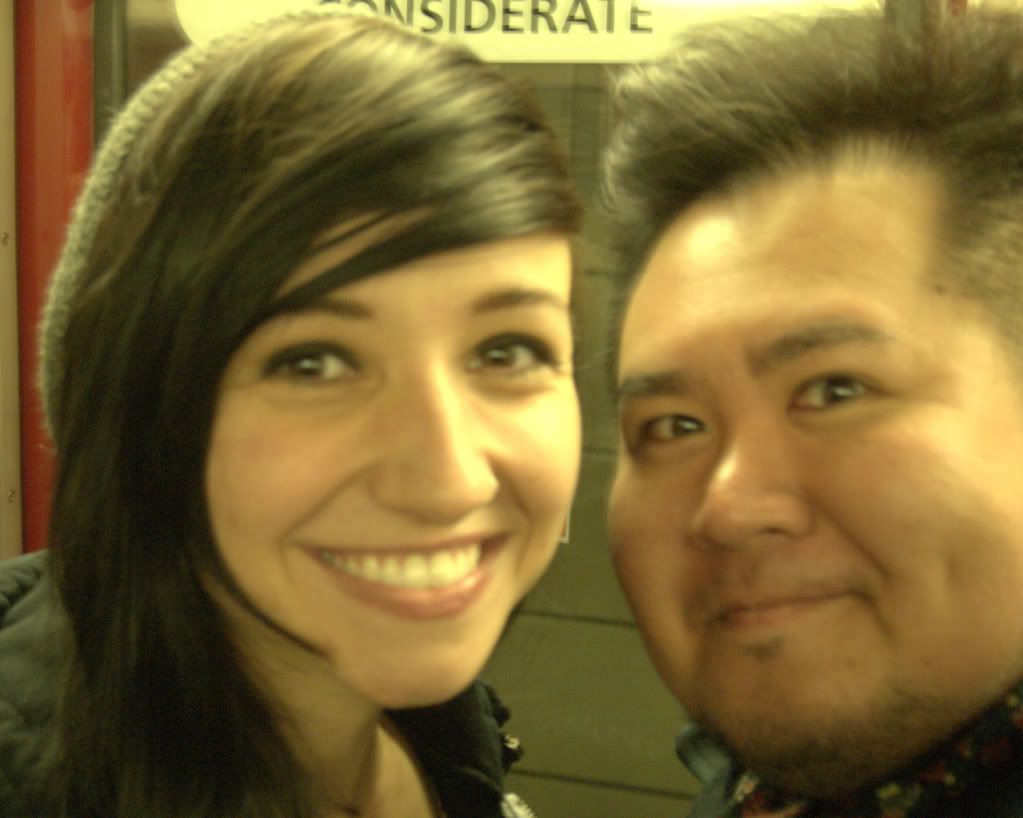 LIGHTS & Mr. Will-W.
Anyone who disagrees that living Toronto is the most awesome thing ever is a jealous Liar. Just earlier I was out running some errands and while boarding the Westbound Train, I spotted none other than the beautiful and talented Juno Award-winner, LIGHTS. She was dressed in a knitted Cap, a Hoodie and a thin Jacket fit for this warmer weather we're finally experiencing.
Telling her I was shocked to see her on the TTC (Toronto Transit Commission, for you Out-of-Towners), she smiled at me "Yeah, I live here so I'm always taking it!".
I did interview
LIGHTS
a couple years back, but to this day have never actually met her, so it was a blessing to have gotten a chance to say "hi" properly.
Click here
to read my Interview with her.
After asking her about her new Music she quietly revealed to me, "I'm not supposed to say, but the new Album will be out in August". I probed for a few more details to what the Sound will be like on the new Disc seeing that the Jian Ghomeshi Prodigy seems to have carved an Electropop niche for herself on debut The Listening. She told me, "You're going to be shocked. It's totally different from my last Album!".
Coincidentally, LIGHTS got off at my stop and after asking nicely, she agreed to taking a Photo together on the Train before we both got off as onlookers soon began realizing there was someone famous in their presence. She was so sweet and shook my hand, telling me it was nice to meet me. Aww! Love her. Careful not to be a Creeper, I detoured over to a separate exit to give her some space.
Follow
LIGHTS
on
Twitter
here
.