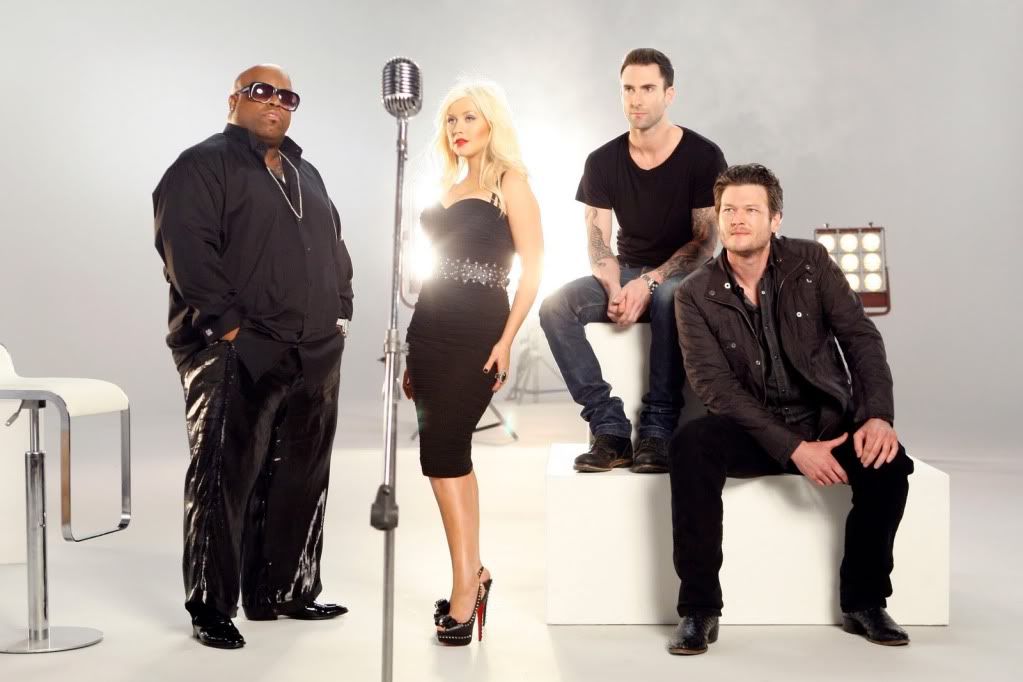 The Judges of NBC's The Voice (L to R): Cee Lo, Christina Aguilera
Adam Levine, Blake Shelton
Love is blind. Or at least the people behind NBC's The Voice would like us to think that. It was just announced that MuchMusic will be airing the Reality TV Series/Competition when it premieres on Wednesday, April 27, 2011 at 7:00 PM EST.
The Voice will have Singers competing against one another for a grand prize of a $100k Record Contract under Universal Republic, home of Amy Winehouse, Colbie Caillat and Jessie J. Judges come from a wide-spectrum of genres including Christina Aguilera, Maroon 5's Adam Levine, Blake Shelton and Cee Lo. The Show claims not to be judging its Singers on their looks.
V. progressive ain't it? Whomever wins this thing has the Susan Boyles and Paul Potts of the world to thank, them having proven that singing talent with a bit of the X-Factor can sell records. Count me officially among those excited.
(Photo credit: NBC)