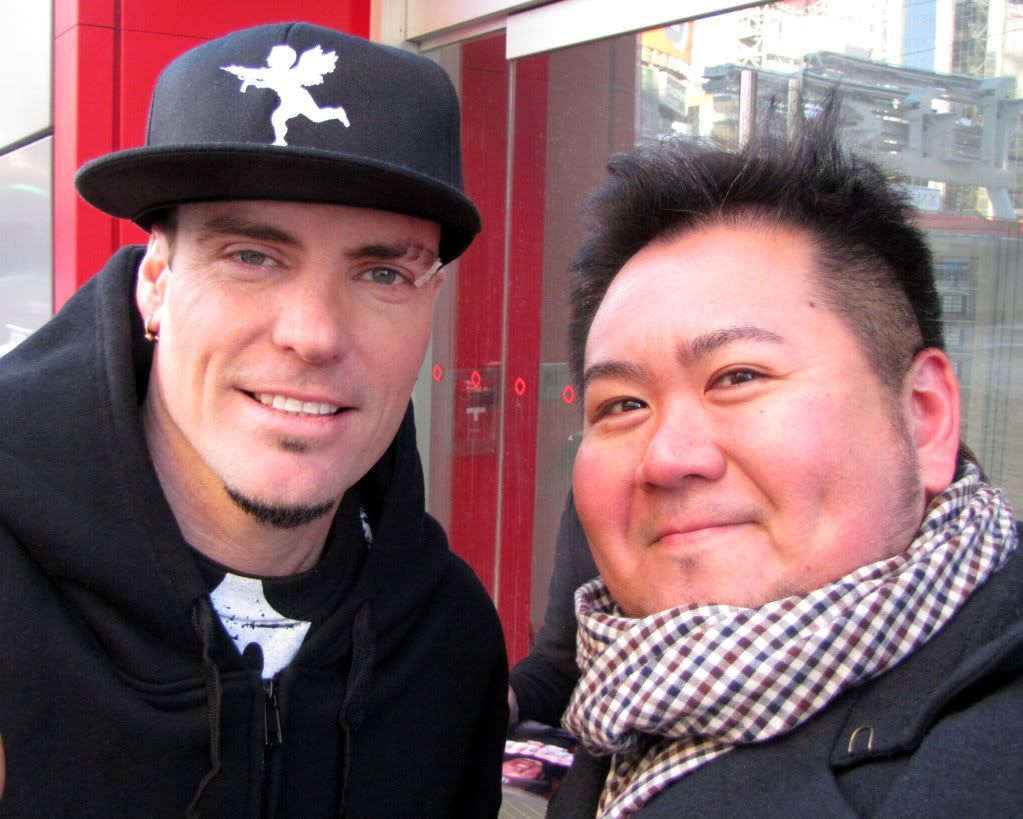 Vanilla Ice & Mr. Will-W.
Before there was Eminem, there was Vanilla Ice. In 1990, the then 23 year-old Rapper released his debut album To The Extreme, which became the fastest-selling Rap Album of the Soundscan era. It went on to sell eleven million copies, reaching the summit of the U.S. Billboard Hot 200 Chart. His mega-hit Ice Ice Baby was the first-ever Hip Hop Track to top the U.S. Billboard Hot 100 Chart also. Before we knew it, Vanilla Ice soon became a household name, further catapulted by his relationship with Madonna. But what happened?
After a battle with Drugs, Depression and oppressive Management which culminated in a much-publicized Suicide attempt in 1994, Vanilla Ice is now making Music on his own terms and taking full control of his Career. Many don't realize that the Rapper also is an expert in Home Renovation and just last October his Reality Television series The Vanilla Ice Project, premiered on the DIY Network in the U.S. The Series follows Vanilla Ice and his Crew as they take a 7,000 sq. ft. Florida property and revamp it completely.
Receiving positive reviews and ratings, a second season of the Series has been ordered by
DIY Network
. Its reception has been so positive that we too in Canada will be seeing it soon as it premieres
February 13, 2011
at
8 PM EST
on
DIY Network Canada
. Who would've known?
I never gave up on Vanilla Ice and was always hopeful of a Comeback - and here it comes. I caught the Rapper/Renovator on his Press Tour this morning which has him appearing on high-profile outlets like Virgin Radio, CityTV's Breakfast Television, CTV's The Marilyn Denis Show and CBC's George Stroumboulopoulous Tonight. And in all honesty, he looks just as good as he did in the early '90s still.
Noticing a peculiar bandage on his left eye, it was revealed to me by his Manager (whose Family like my Father's, is from the Chinese province of Tai Shan) that Vanilla Ice had suffered a fall resulting in a gash last week in London. He was knocked unconscious after practicing a Lift with his Skating Partner Katie Stainsby during rehearsals for ITV Reality TV Series Dancing on Ice. Makeup is used right now to cover that scar when he is on Television. And yes, he's juggling two Shows on both sides of the Atlantic simultaneously.
Both Vanilla Ice and his Manager had flown into Toronto yesterday despite the Blizzard which had many Businesses and Schools on lock-down. They have been in London for the past few months preparing for Dancing on Ice and admits that Vanilla Ice misses his Daughters, Dusti and KeeLee, v. much. They will be flying back out to London right after the Press Tour today for more Rehearsals.
As expected, Vanilla Ice was kind and approachable, taking time to greet me. He also signed a Photo which one lucky reader will be winning. To qualify, leave a comment with the name of the network which will be airing The Vanilla Ice Project in Canada. One Winner will be picked at random and all are welcome to enter. Good luck, Mavenati!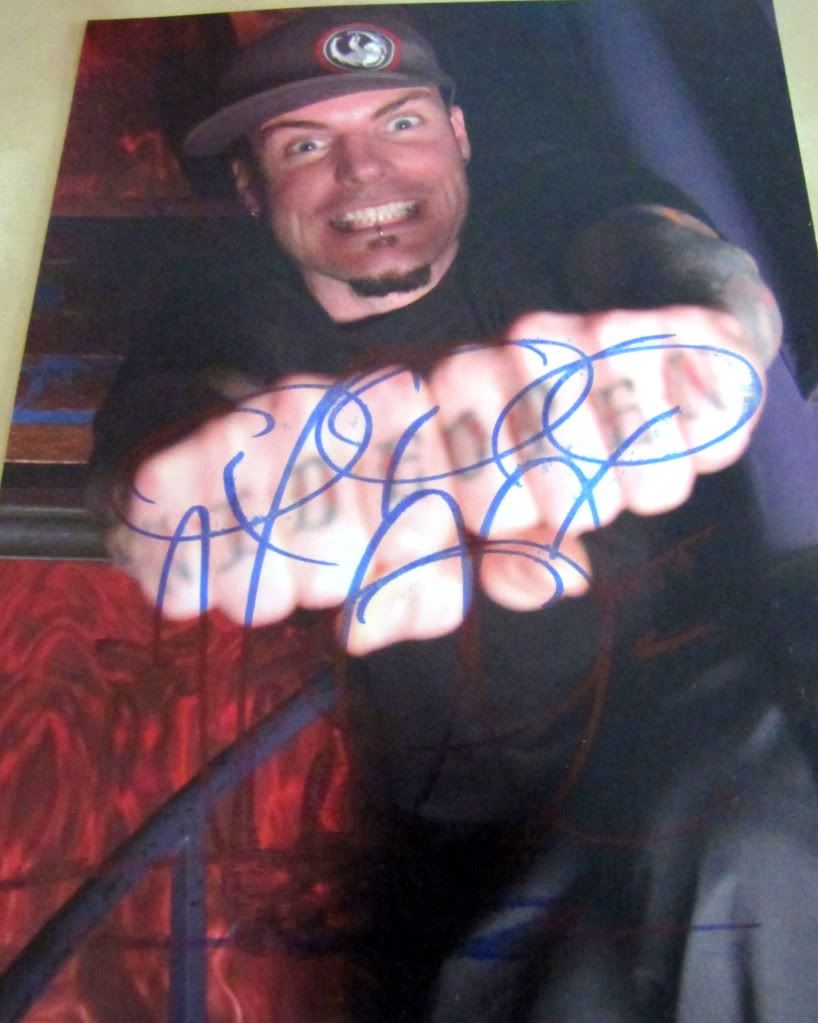 (Photo credit: Mr. Will-W.)