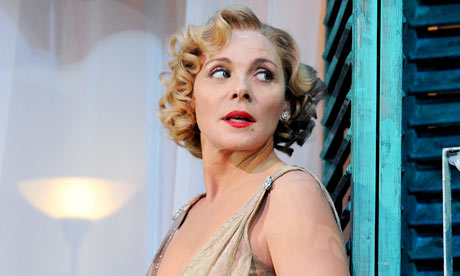 Kim Cattrall in Private Lives
Sex and the City Fans, rejoice! Mirvish Productions has acquired Private Lives, which stars Kim Cattrall as a Woman of Glamour who rekindles a romance with her ex-Husband, played by Matthew McFayden. This Toronto run will taking place right before the Show hits Broadway.
Private Lives will be playing at the Royal Alexandra Theatre from September to October 2011.
(Photo credit: The Guardian)