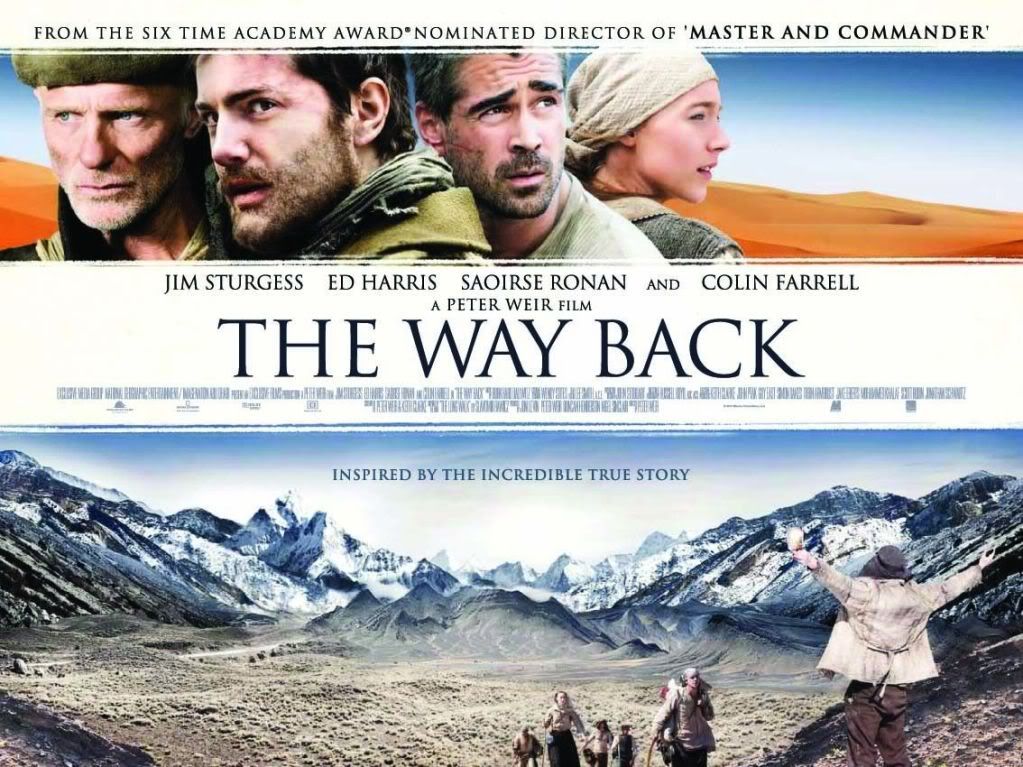 Alliance Films and Mr. Will-W.:Pop Maven want to give three lucky readers the chance to win The Way Back Prize Packs! The latest Film from four-time Oscar nominated Director Peter Weir has won the hearts of Critics and opens in theatres Friday, January 21, 2011.
Watch a stellar Cast which includes
Ed Harris, Saoirse Ronan, Colin Farrell
and
Jim Sturgess
trek across Siberia fighting for survival with quite literally nothing. Read my recap of the Toronto Premiere earlier this month
right here
.
Prize Packs include the original Novel which The Way Back is based upon, Slavomir Rawicz's The Long Walk: The True Story of a Trek to Freedom and passes for two to see the Film nationwide at your own convenience.
To qualify for the win, just e-mail
mrwillw@mrwillw.com
with subject header
"THE WAY BACK"
. Winners will be contacted by
Tuesday, January 24, 2011
.
Good luck,
Mavenati
!