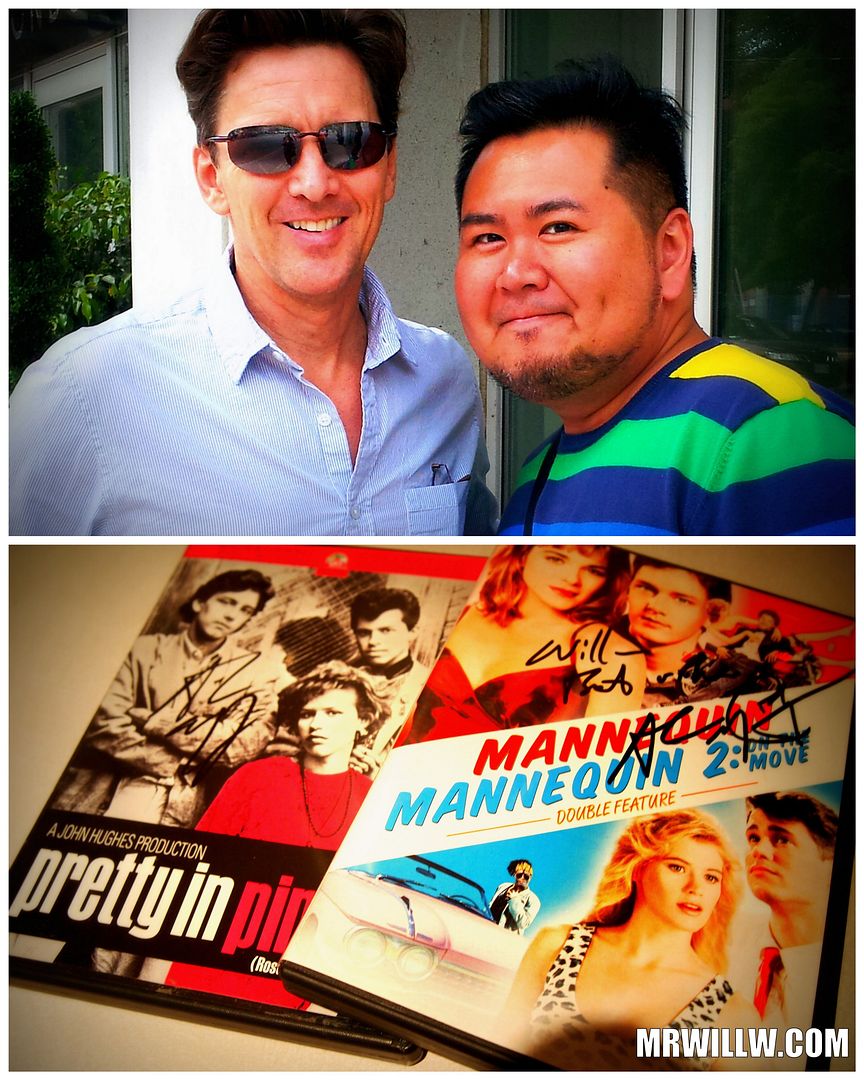 Andrew McCarthy in Toronto - July 2012
The Spring of 1987 was defined for me by Mannequin and every chance I got Pocket Money from my Parents, I would head to Oshawa Centre to see the Romantic Comedy about a Window Dresser who falls in love with a Mannequin who comes to life every night. I was obsessed with a pre-Sex and the City Kim Cattrall, Teen Star Andrew McCarthy and Mannequin's Theme Song Nothing's Gonna Stop Us Now by Starship. If I remember correctly, I must've seen that Movie a total seven times in the theatre. This was the '80s of course, when Parents could let their Kids run-free through the Neighbourhood and come home at obscene hours. Looking back, I was shocked my Parents trusted me to go to the Mall by myself and see Movies alone.
Many of my memories as a Kid included McCarthy, with him starring in several of my favourite Films: St. Elmo's Fire, Weekend at Bernie's and of course, Pretty in Pink and if you told my seven year-old self that one day I'd meet him, I think I would've fainted. That Moment happened today and I was absolutely starstruck seeing him in-person at long last, generously signing a few of my DVDs for me as he returned back from a walk.
Although McCarthy has been a bit more quiet of late, he still is v. visible including a brief directing Turn on a few episodes of Gossip Girl, plus appearing in popular Series like Royal Pains and White Collar recently.
The still-handsome Actor currently is in Toronto quietly working away on a TV Movie titled tentatively Christmas Dance, filming mostly in Hamilton till month's end. The Actor Tweeted last week that he's even had to take a few Waltz lessons in the City, to prepare for his Role. McCarthy has been enjoying his time in the City, being spotted at TIFF Bell Lightbox last week seeing a couple Films and also soaking-in the Picasso Exhibit at the Art Gallery of Ontario.
In addition to his acting talents,
McCarthy
also writes about Travel and this September his Memoir
The Longest Way
hits stores.
Click here
to read more.
(Photo credit: Mr. Will-W.)