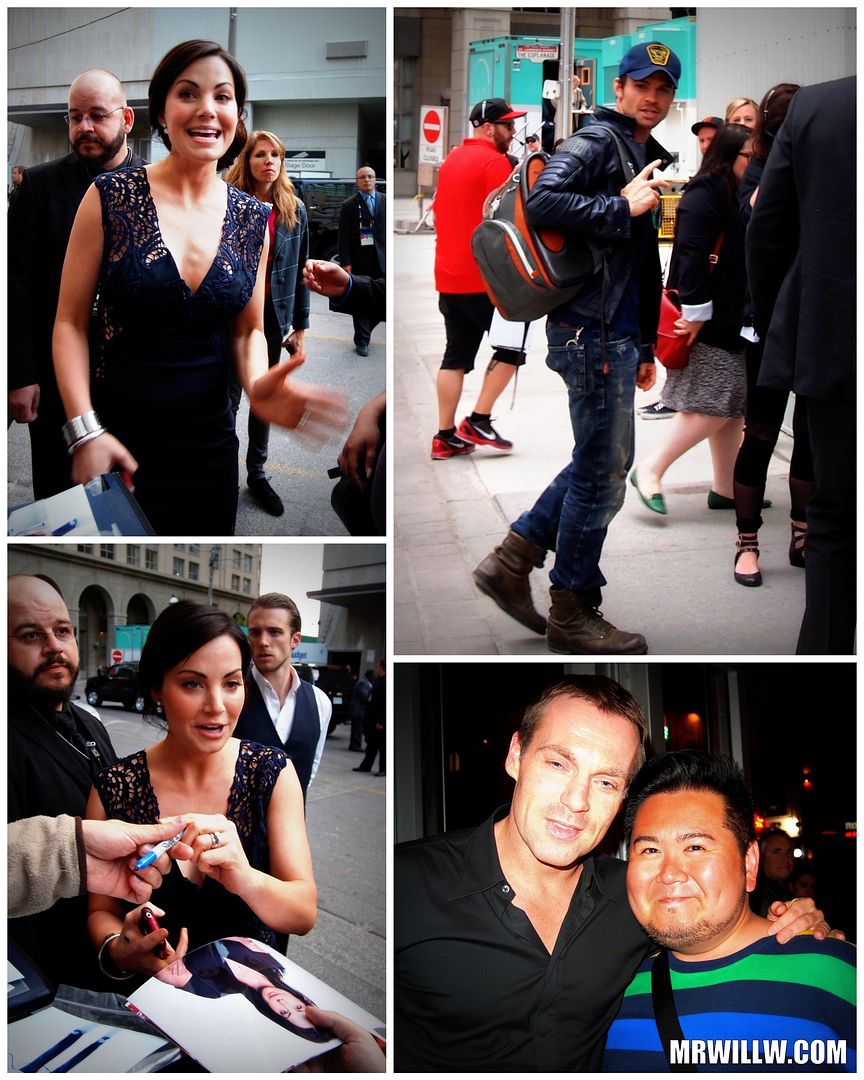 Daniel Gillies, Michael Shanks & Erica Durance in Toronto - May 2012
No other CTV Series is getting the amount of push that Saving Hope currently is receiving. The Toronto-filmed Medical Drama is only a week away from its Premiere, but the buzz building has been feverish with Ads placed in every corner of the City and on practically every TTC Bus.
Durance as always was sweet, making time for her Fans outside the Sony Centre for the Performing Arts. Getting ready to head straight to work following the Festivities with a Knapsack in-tow, Daniel Gillies promised Fans he'd come by to say "hello", although unfortunately was ushered quickly on his way out into his Suburban amidst the SUV-filled Congestion. I was able to catch-up with the super-friendly Michael Shanks at an Afterparty at TIFF Bell Lightbox, where the Stars got a chance to meet Network Executives.
I chatted quickly with lovely
Durance
on a break filming
Saving Hope
just a couple weeks back. Read all about it
here
!
Saving Hope premieres on NBC/CTV on Thursday, June 7, 2012 at 9:00 PM!
(Photo credit: Mr. Will-W.)