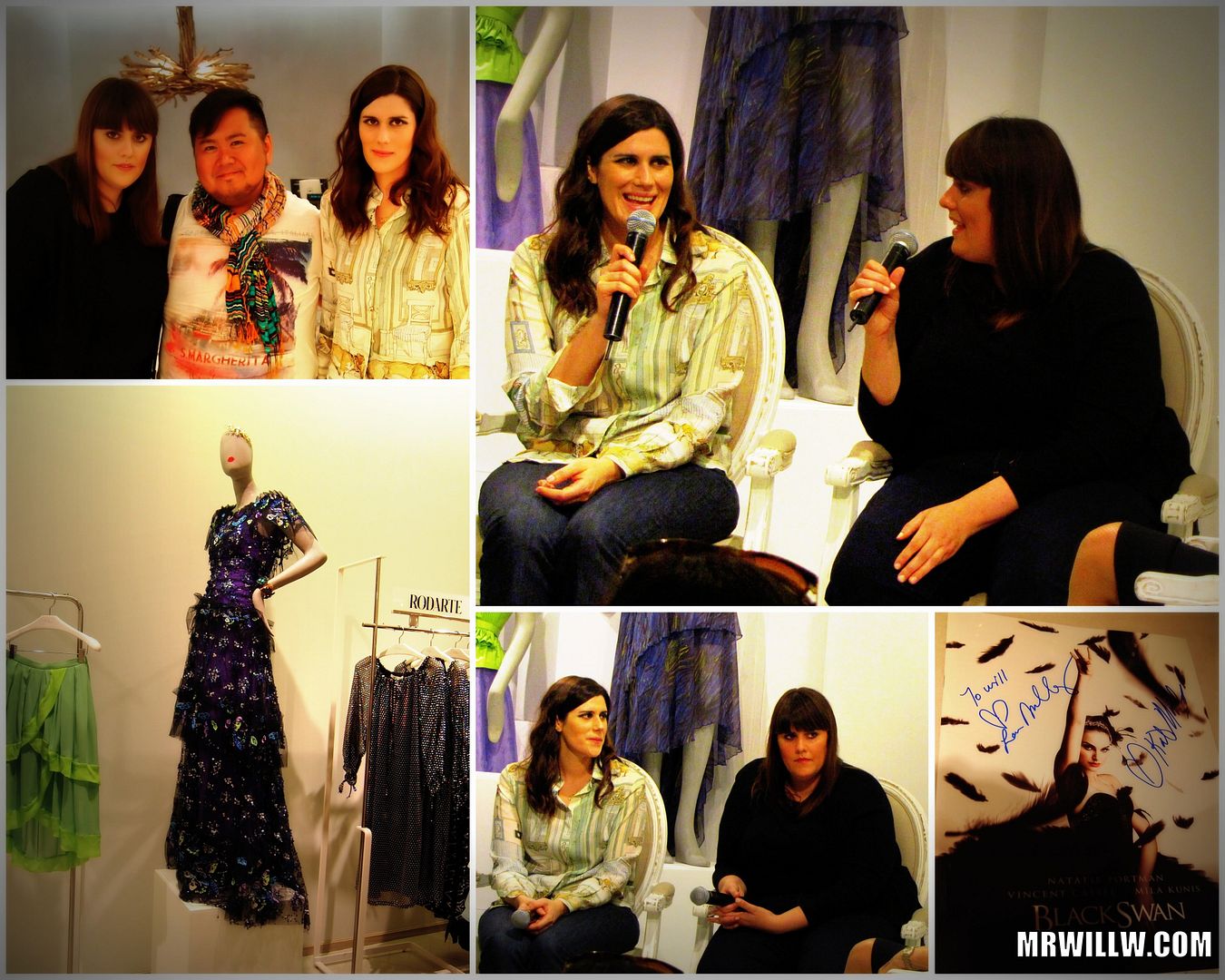 Rodarte's Kate & Laura Mulleavy in Toronto - May 2012
Since their Debut in 2005, Sisters
Kate
& Laura Mulleavy
have taken the Fashion World by storm. The Designing Duo, known for their Collaborative Line
Rodarte
, have become a hit among Celebrities with their most loyal of Fans including
Cate Blanchett, Reese Witherspoon, Rooney Mara, Taylor Swift, Keira Knightley, Anne Hathaway, Rachel McAdams
and many more.
The Mulleavy Sisters arrived in Toronto yesterday from Los Angeles for a rare appearance to launch their Van Gogh-inspired Collection which now is available at The Room at The Bay - Queen Street. In addition to being welcomed via a Private Party at the Store, the two sat down and chatted with the esteemed Jeanne Beker earlier today before Fans - an experience they admit as being a bit surreal as they grew-up watching Fashion Television.
In addition to a high-profile Collaboration with Target, Rodarte's Profile recently received a significant boost through their work on Academy Award-nominated and winning Black Swan. The Mulleavy Sisters count that Film's Star Natalie Portman, among their best Friends and although they were late to crossover into the realm of Celebrity, they admit that exposure has had its benefits. "It just gives a global awareness to what you're doing ...and has a different type of life with so many people seeing what you're doing, in addition to people who might not have followed your collections", says Kate Mulleavy. "When that awareness happens, hopefully you want to translate something about your Brand in the right way and the integrity of your design.".
The Sisters admit that up until recently many of their Friends had no idea what they did for a living. "Some of our Friends would ask 'Are you guys planning to go on Project Runway?'", laughs Laura Mulleavy, who feels a key to their resilience is having many close Friends who happen not to be in the World of Fashion.
I had the pleasure of chatting quickly with the Mulleavy Sisters, who personalized my Black Swan Photobook from Japan. "Wow! I've never seen this before!", she admits to me as she flipped through the Book. "I'm going to give you a bit of exclusive info - we didn't actually design the Dress Natalie is wearing on the Cover here as our Costumes weren't finished yet when they shot that Photo. The Photo you see here actually was used for a Poster for Swan Lake seen in the Movie.". *gushing* They even were kind enough to pose for a Photo despite being in a rush to catch their Flight!
Follow
Rodarte
on
Twitter
here
and don't forget to check-out their Collection at
The Room
!
(Photo credit: Mr. Will-W.)