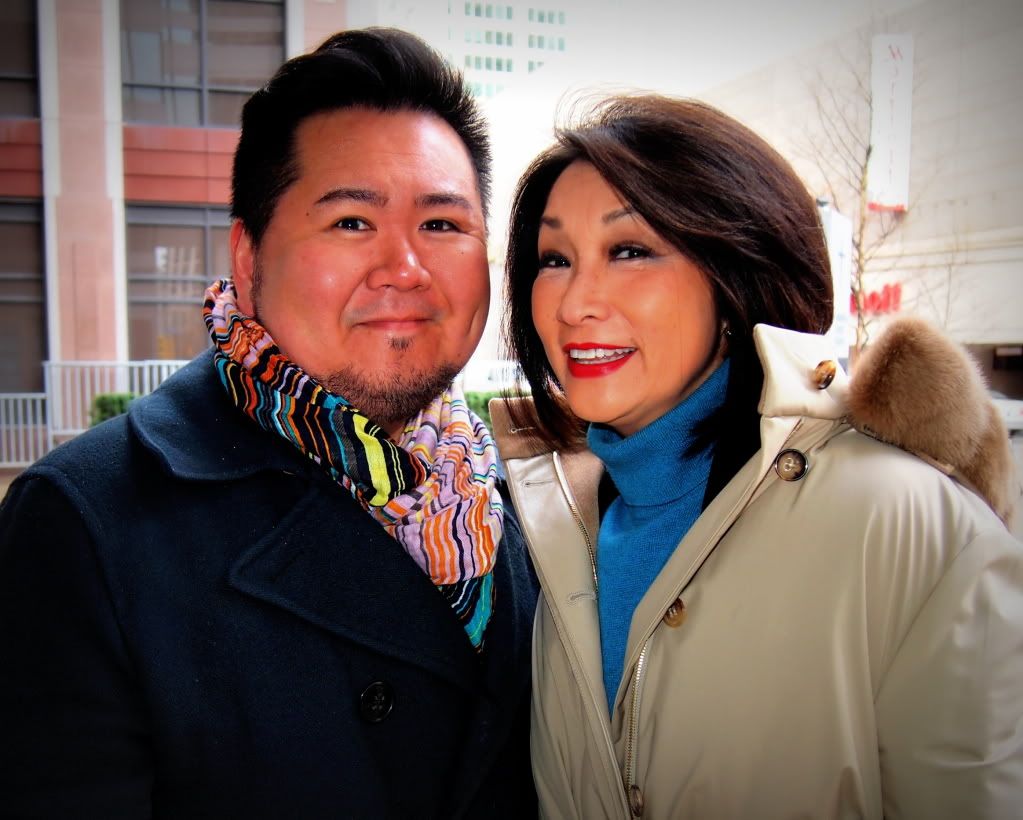 Mr. Will-W. & Connie Chung
The remarkable Connie Chung made a rare visit to Toronto yesterday for the Unique Lives & Experiences Lecture Series at Roy Thomson Hall. Gorgeous and articulate Chung is one of the World's most respected Journalists and I recall fondly admiring her as a Kid as one of the few Asian Faces on Network Television. Although she took time away from her celebrated Career to raise her Son, Matthew Jay, she expresses a bit of relief that she has stepped away from the News business and appeared earlier today on Global Television's The Morning Show to reflect on her Accomplishments.
On the secret to her successful 27-year-old Marriage to Television Personality Maury Povich, Chung reveals jokingly, "Never do anything together!". She says also, "I hate working with my Husband!", commenting on how easily writing comes to him with his vast knowledge of History, whereas she sees herself as the type who needs to research constantly versus recalling things from memory. She sees Povich as "The Textbook Bad Boy" and herself as "The Goodie-Goodie"; opposites attract indeed.

She also sees several flaws with how News is reported today with the rush to be first in this age of the Internet and Blogs, versus checking for accuracy.

Despite the rainy weather today, Chung arrived ready in a Parka. She was absolutely generous, taking Photos with many of the Staff at The Morning Show (who says Media can't have fun too?!) and even stopped for a quick Photo with me, before getting ready to head back to New York City. "Why, aren't you just absolutely sweet", she tells me. *gush*
Watch Video of
Chung
's Interview on
The Morning Show
here
.
(Photo credit: Mr. Will-W.)