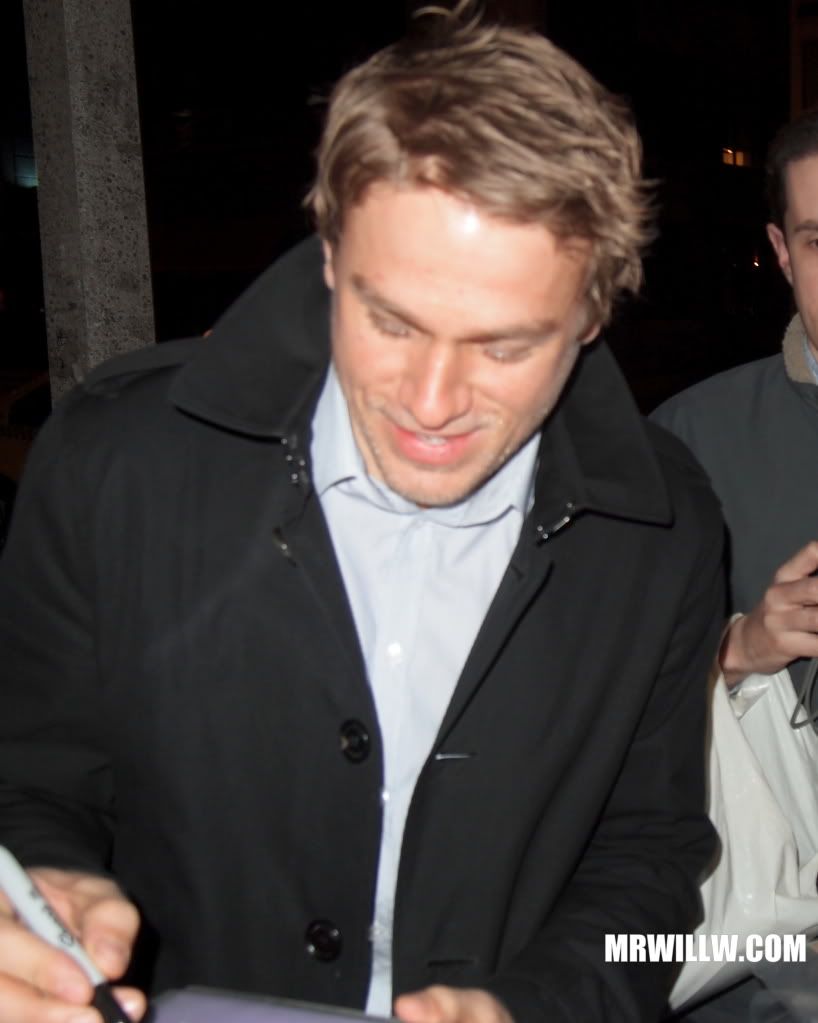 Charlie Hunnam in Toronto - April 2012
Happy Birthday, Charlie Hunnam! The handsome Brit might be a bit late celebrating his Birthday as he turned 32-years-old this past Tuesday, but it certainly was not forgotten as he hit the town tonight at Rich Nightclub on Richmond Street for a much-Tweeted-about Party. Although he was in a hurry to head into his Taxi, generously he made time for Fans stopping to pose for Photos, signing a few Autographs. Apologetically, he flagged his Driver to hold for a bit.
Hunnam
stated that he has wrapped Production on
Pacific Rim
, although Director
Guillermo del Toro
will appear to be in Toronto until at least May with
four upcoming scheduled appearances
at
TIFF Bell Lightbox
. My Sources tell me
del Toro
loves
Luma
which is situated within that Venue, often seen dining there.
A couple months back, I completed a week's worth of scenes on Pacific Rim as a Background Performer and some time in the future I will post about my experience on-set! Stay tuned.
(Photo/video credit: Mr. Will-W.)