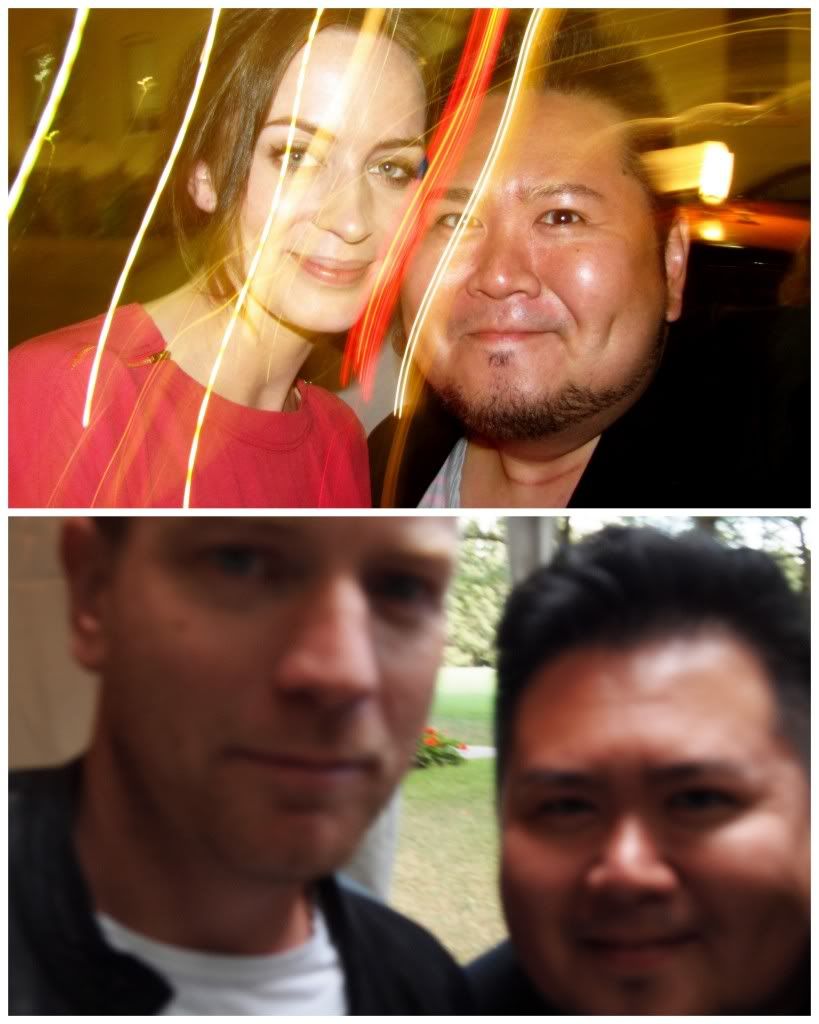 Emily Blunt, Ewan McGregor & Mr. Will-W.
Propositioned with the outlandish task of bringing Salmon Fishing to the Highlands of Yemen, a respected Fisheries Scientist named
Alfred Jones (Ewan McGregor)
is called upon by Political Spin Doctor
Patricia Maxwell (Kristin Scott Thomas)
to do what seems impossible
,
in an attempt to better international relations between
Britain
and the
Middle East. Fred
is teamed with a beautiful Consultant named
Harriet Chetwode-Talbot (Emily Blunt),
acting on behalf of mystical
Sheikh Muhammad (Amr Waked)
, who is ready to fund the
£50 million endeavour.
On the verge of a Divorce, Alfred commits himself completely to the assignment while soon developing affections for his Colleague. This of course is complicated by the fact that Harriet's Boyfriend is sent off to War only three weeks into their passionate relationship, with her being faced with the reality that she might have to move on without him. All the while, she too develops a deep connection to the charmingly humourless Alfred which extends beyond their being "fishes out of water" in the desert.
Director
Lasse Hallström
hits all the right notes with
Salmon Fishing in the Yemen
, striking that fine balance that appeals to Intellect, Emotion and of course, our Funny Bones.
The Satire
is equal parts plausible through some great Storytelling
,
as it is a true Romance due to the stunning on-screen chemistry between
McGregor
and
Blunt
. The latter in particular, delivers a stunning multi-layered performance which sees her pared from down from someone bearing a tough exterior in her work life, to being a vulnerable Woman hopelessly in love; immensely honest and human. Kudos also to the always brilliant
Scott Thomas
who gets to exercise her seldom-seen comedic chops to hysterical results, commanding our attention unceasingly.
It's certainly a catch. Alliance Films releases Salmon Fishing in the Yemen on March 9, 2012.
(Photo credit: Mr. Will-W. | Video credit: Alliance Films)