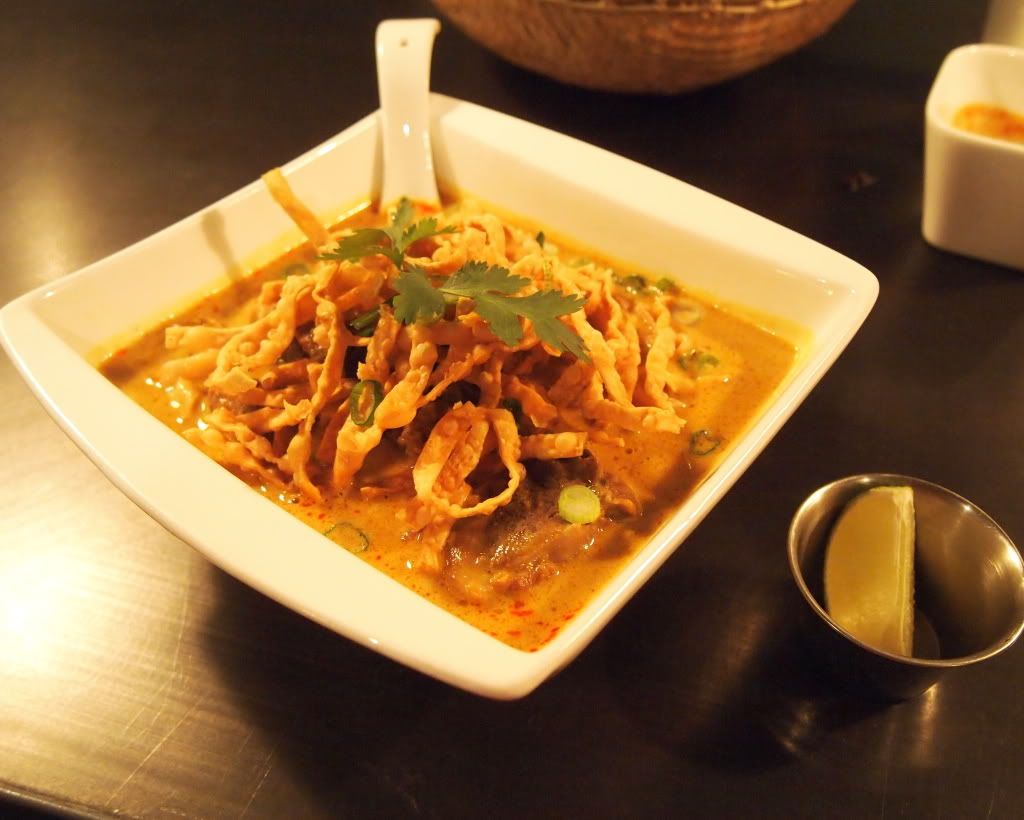 Khao Soi from Khao San Road
As some of you might recall, last week I was singing the praises of
Khao San Road
- quite possibly the best Thai food in Toronto. Itching for more, I went back again and was not disappointed. Quickly picking-up on my Review online, Staff at the Restaurant was amazingly attentive, helping me make the right choices. I learned also that many of the Chefs from top establishments in the area, including the
Ritz-Carlton
's
TOCA
and
Enoteca Sociale
's
Grant Van Gameren,
are known to be frequent Diners.
Ultimately I wound-up trying Khao Soi, which is the most delightful Egg Noodle dish, ensconced in a rich, Coconut-based Curry - just spicy enough at a "Medium". Above this, a generous portion of four-hour-braised Beef Brisket were dispersed throughout the bowl, topped with additional crunchy Fried Noodles. Simply decadent; maybe a once-a-month Treat.
I also tried the Fried Shrimp Chips with a spicy Tamarind Sauce, which might not be for everyone as many have an aversion to Shrimp Paste. Lucky for me, I love it and could not get enough. Dare I say, these are superior to the ones of the Chinese variety I've grown-up on?
All this for $20. Cannot be beat. Khao San Road, I'll be back.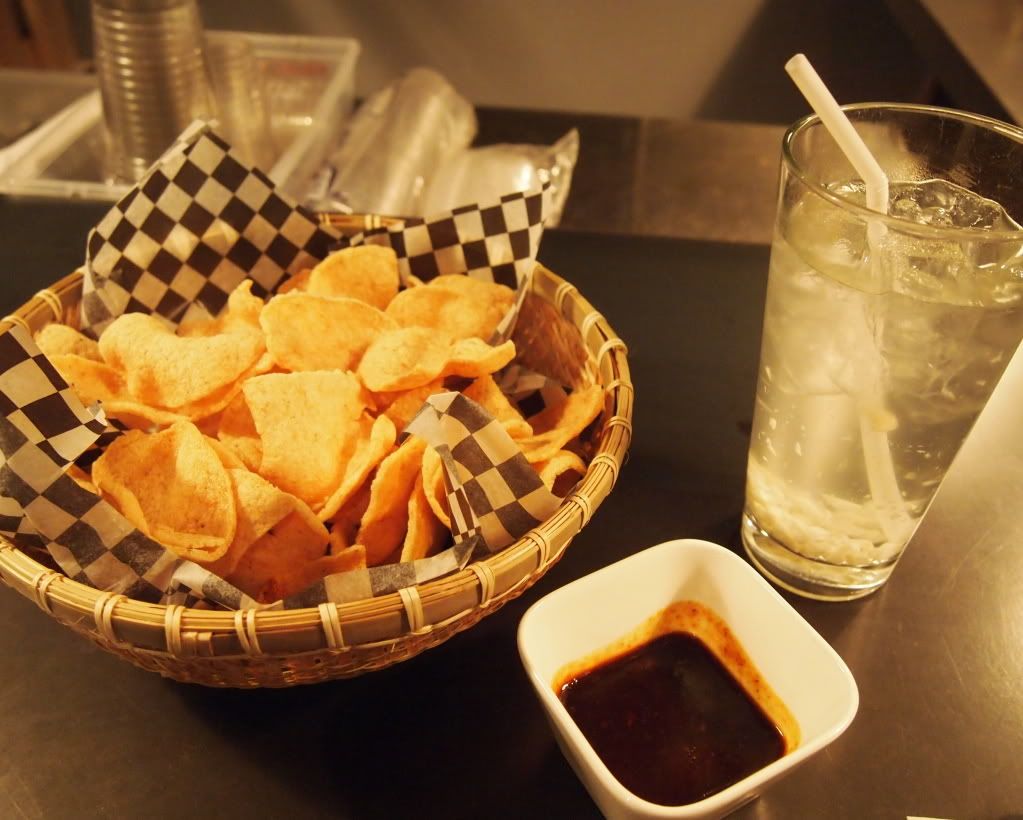 Fried Shrimp Chips & Spicy Taramind Sauce
(Photo credit: Mr. Will-W.)