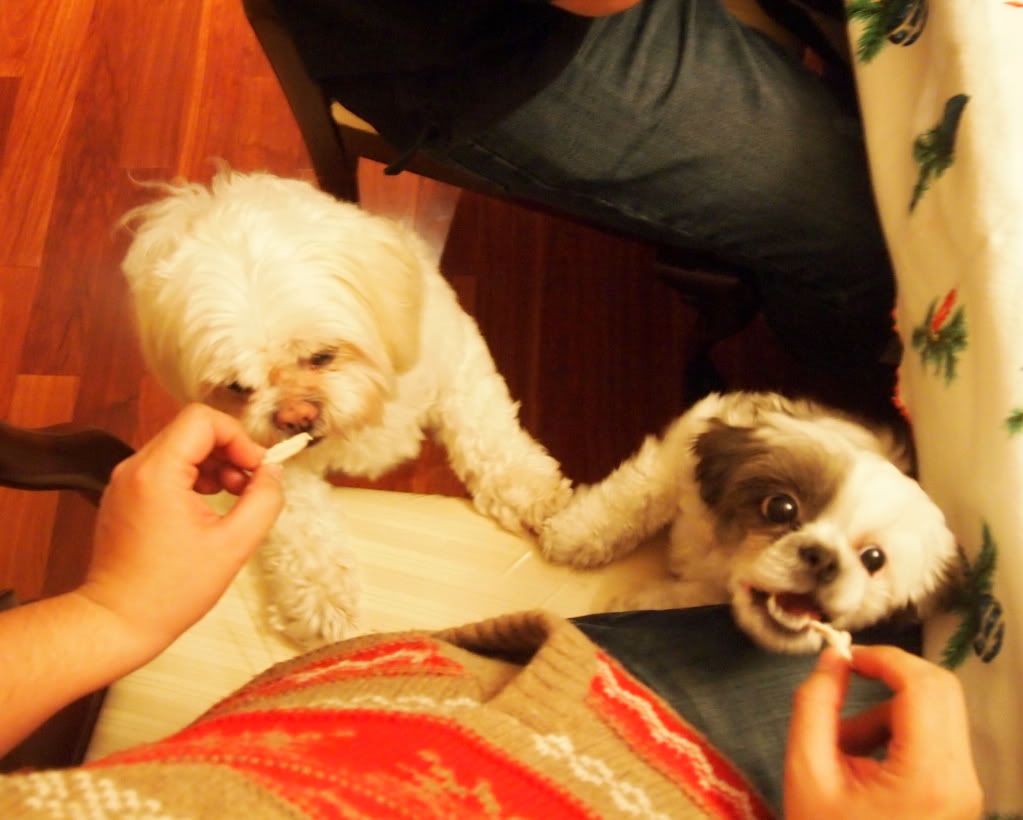 Papa Billy & Daughter Willow - Christmas 2011
Merry Christmas, Mavenati! I hope your day was special and that you spent it indulging, surrounded by those you love! I spent the day at my Brother's and my Sister-in-Law prepared the most elaborate meal with multiple Main Courses and loads of Baked Goodies (Brownies, Shortbread Cookies, Almond Cookies, Chocolate Caramel Crunch Cookies, Date Squares, Apple Crumble Squares, Cherry Cheesecake, Carrot Cake)... and so much more. Totally stuffed... till tomorrow, that is!
We were surrounded by Doggies galore and it was a happy time for all. Billy got to reunite with his Daughter Willow and although it took a while for her to warm-up to him as they haven't seen each other since she was seven weeks-old, they were playing together by the end of the night, joining paws and nibbling Turkey from my hand.
It's always a blast seeing my Family, joking around - my youngest Niece totally hi-jacked my Blackberry and thought it funny to go on my Facebook! - and the excitement of opening Gifts especially with my Nephews and Nieces.
If you're heading out for Boxing Day Shopping tomorrow, best of luck in your Bargain Hunting.
Will be resting a couple days from the Blog, but see you soon enough!
Lots of love,