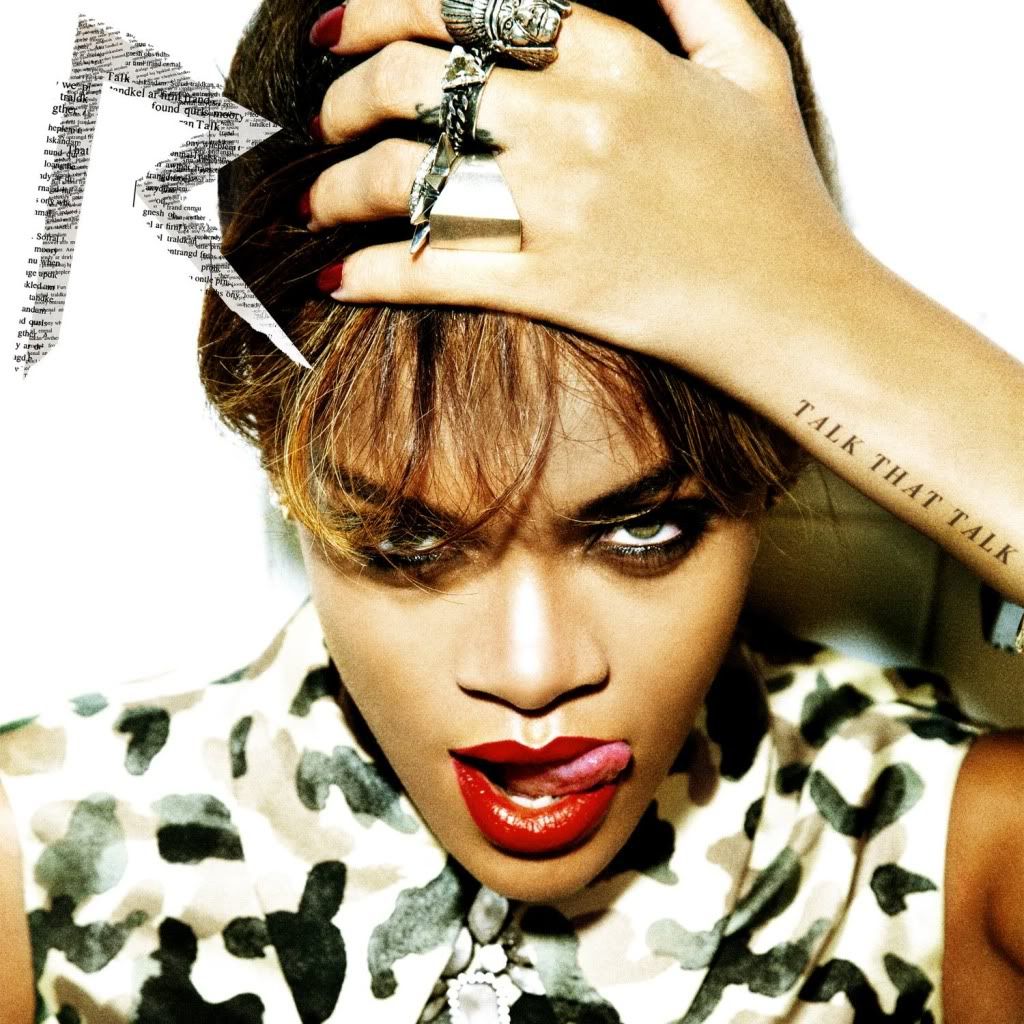 Rihanna - Talk that Talk
Rihanna's sixth Disc arrives just as quickly as it can be forgotten. The Collection of eleven Tracks showcase the Barbadian Pop Princess vocally at her best, but her tireless ambition to remain relevant makes me question the necessity of releasing Talk that Talk this quickly. It's clear that Music is a Numbers Game with the Rihanna Navy, their being dead-set on whatever Milestone it is that they are trying to obtain in the Billboard ranks.
Are any of the Tracks on this Set remarkable? In all honesty, no. Anyone trying to convince me that first single We Found Love is Rihanna's best work will be met with stiff resistance from me as I am a firm Believer that the Track is the product of a rushed Studio Session together with Calvin Harris. The Homage to early '90s House Music is recurring Motif on stronger potential Single, Where Have You Been, produced together with Dr. Luke and Harris. The Track sounds v. much like where Pop is right now in this David Guetta-dominated Era.
Despite catering much to a Dance Music-loving audience of late, Rihanna never forgets her Urban roots in bringing-out Jay-Z for the Titular Track (co-written with Diddy). She wears her Caribbean Colours proudly on opening Track You Da One, another contribution from Super-Producer Dr. Luke. Meanwhile, Watch n'Learn gives us that Sex-obsessed Rihanna whom we have grown to love, her commanding: "Just because I can't kiss back/Doesn't mean you can't kiss that" ...not really leaving much to the imagination. Beyoncé-esque Birthday Cake clocking-in at 1:18 serves no real purpose other than proving that perhaps with a little less hastiness, something great could have come out of these Sessions.
Longtime Collaborators StarGate keep things sounding a bit familiar on Drunk on Love and Roc Me Out, relegated later in the Sequence and sounding a bit like that harder-hitting Rated R Album which I never loved in all honesty.
Talk That Talk likely will garner that requisite Hit or two needed before Rihanna heads back to the Studio to churn-out yet another Album, rendering all of this all the more disposable. Clocking-in a just-over 37 minutes, even her most loyal Fans would have to question whether or not they truly are getting the value they deserve. The Disc will be released via Universal Music Canada on November 18, 2011.