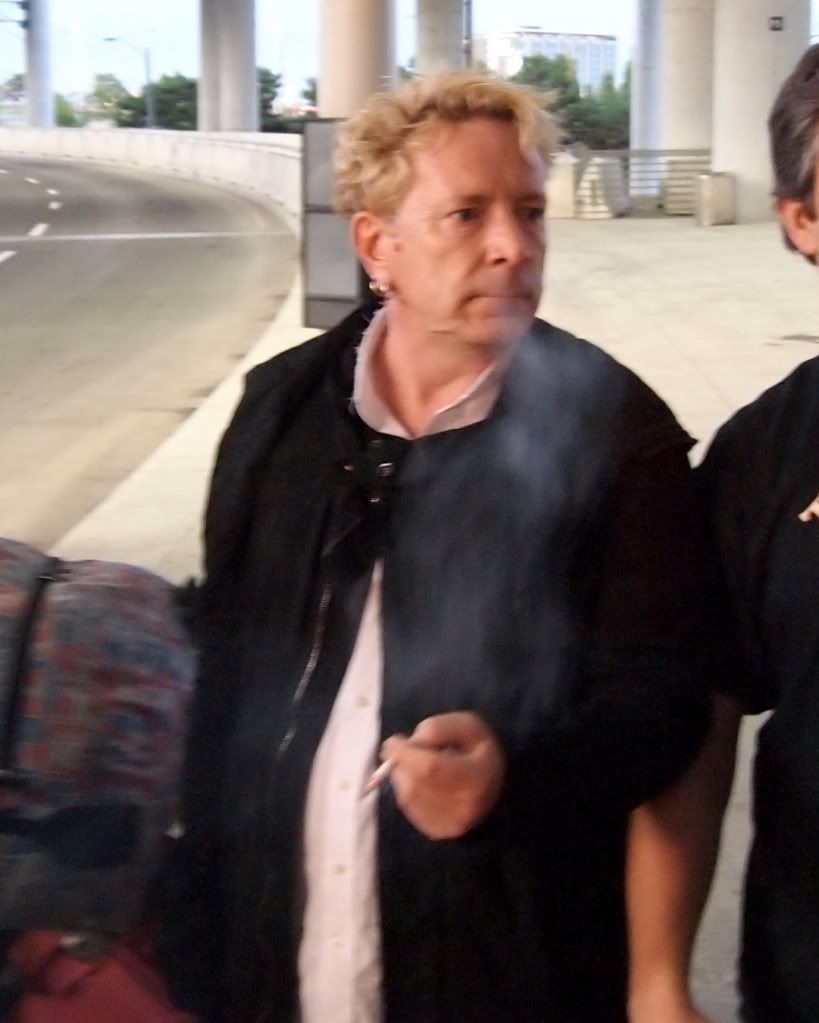 John Lydon in Toronto - September 2011
It is a great honour to say that I have met the Lead Singer of legendary Punk Band The Sex Pistols, John Lydon.
"I apologize for being in a bit of a state", Lydon told Fans as he finally got a chance to smoke a Cigarette after a long flight. Amazingly, he posed for some truly lucky Fans and signed a whack of Autographs also. "Alright, treat me like a Lamp Post and just pose beside me now", he joked as Fans queued to get their Photo Ops.
The Singer/Actor appears in Sons of Norway, which premieres at TIFF on Friday night at Scotiabank Theatre.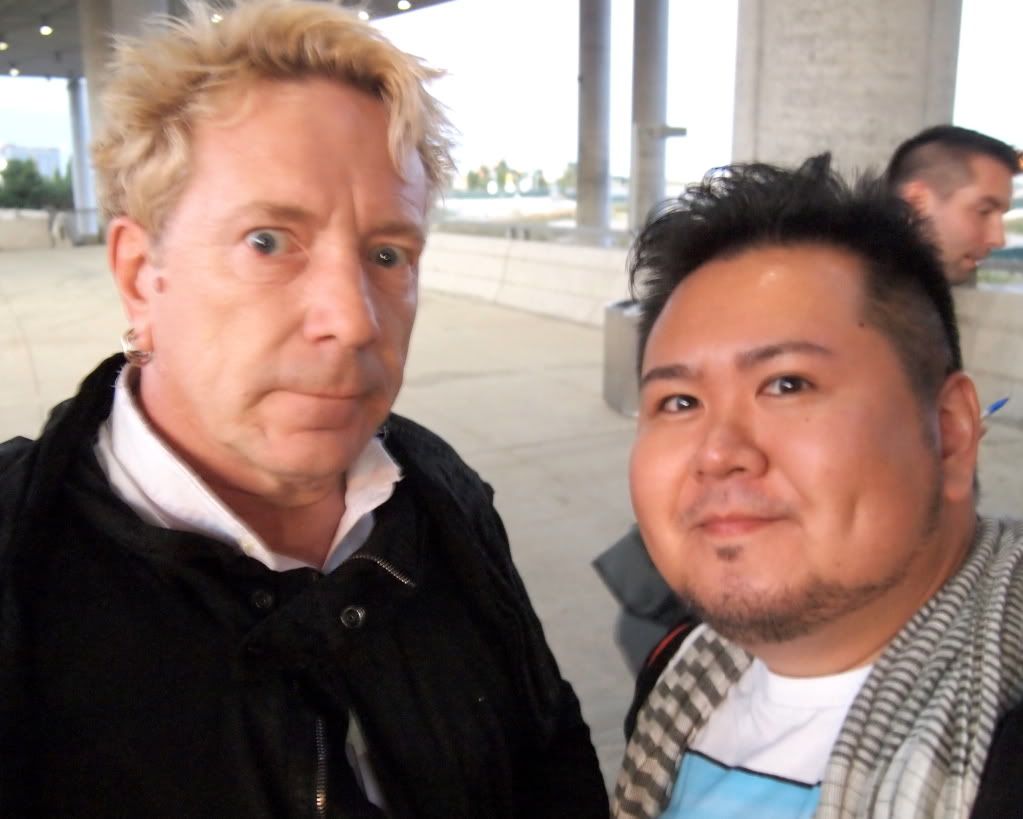 (Photo credit: Mr. Will-W.)