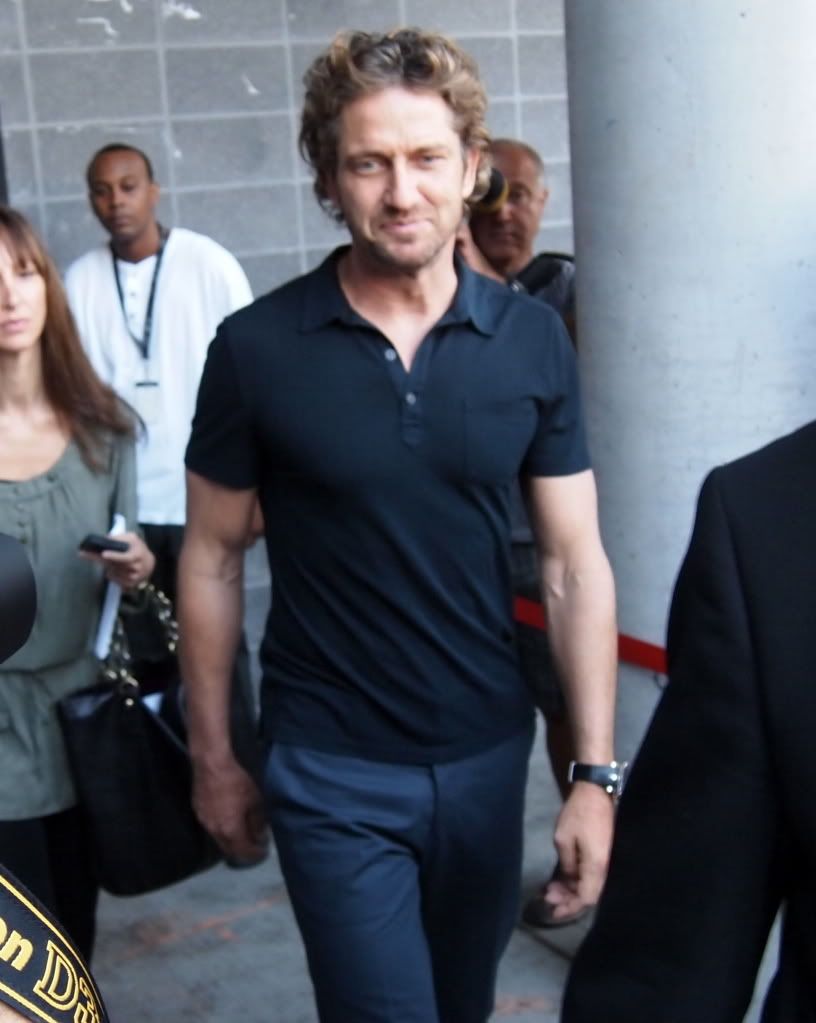 Gerard Butler at TIFF 2011
If there was one Star who stole the show in Toronto during TIFF 2011, it definitely would be Gerard Butler, who between his two Movies at the Festival - Machime Gun Preacher and Coriolanus - and all the promotion that entailed, has been out partying hard, remaining ever-visible and creating interest in his new work. And the Ladies love it as evinced by a massive crowd of them waiting at Roy Thomson Hall last night for Machine Gun Preacher's Premiere.
I caught the Scottish Hunk leaving a Press Conference for Coriolanus earlier today, single-handedly causing a frenzy on his way out as Media lined up to get a chance to interview him and Fans clamoured for an Autograph. One Fan threw his Photo over my lens just as Butler had begun to take a Photo with me which upset him, declining to give that Collector an Autograph. My Hero. Gerard Butler, Keeper of Justice.