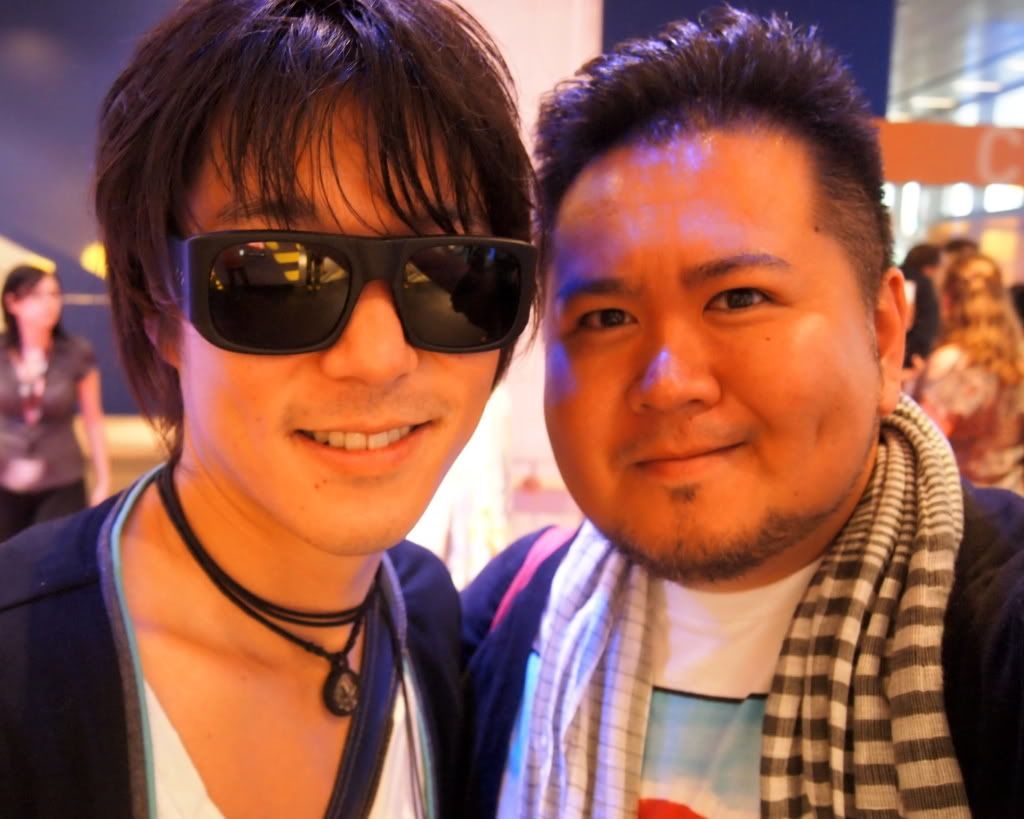 Aaron Yoo & Mr. Will-W.
Yet another Cast member of Ten Year spotted today - this time it's Aaron Yoo from the All-Star Cast High School Reunion Comedy. While on my way to a Screening today at TIFF Bell Lightbox, I spotted Yoo hanging out in the Lobby off to see a Movie with a couple Lady Friends and he was nice enough to pose for a Photo together.
Yoo to me described his stay in Toronto so far in one word, "Rough" with his schedule having him constantly on-the-go. In addition to Ten Year, he also can be seen me 2012 Comedy She Wants Me alongside Hilary Duff and Josh Gad.