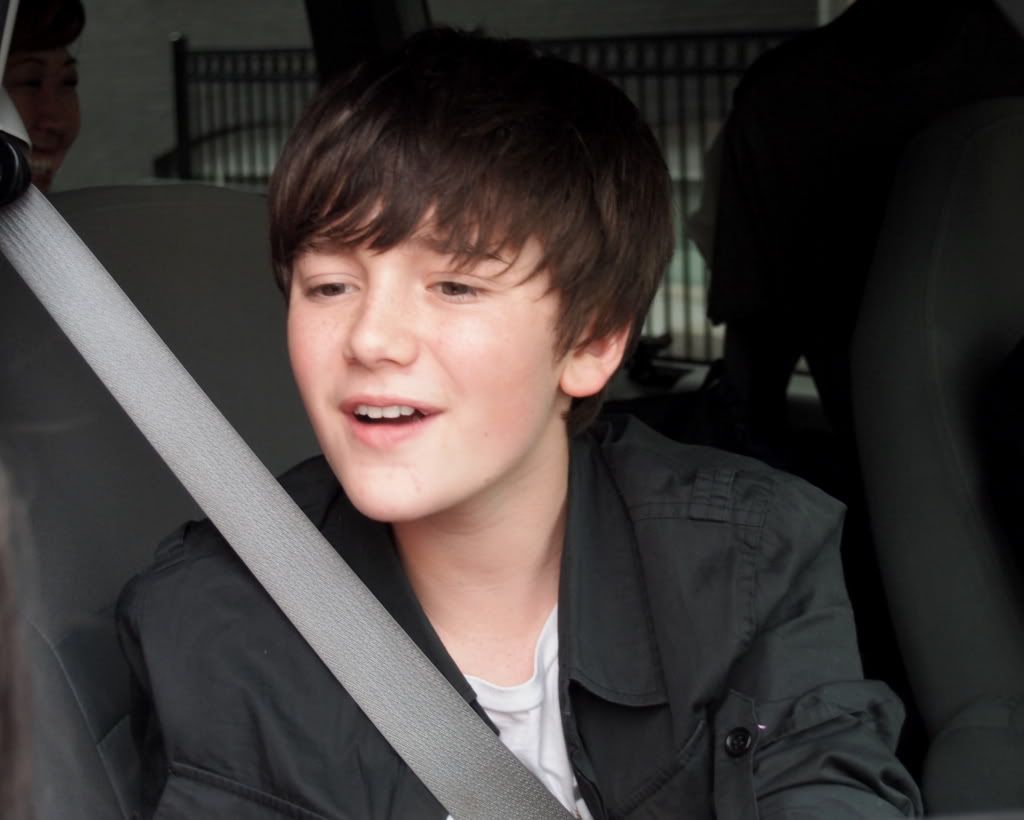 Greyson Chance in Toronto - August 2011
Many of us have seen that Viral YouTube Clip of him performing Lady Gaga's Paparazzi, but who would've known that the stars would align so quickly for that 12 year-old Boy from Edmond, Oregon? With the click of a "send" button and another and then another, the Video now has amassed over 48 million views worldwide since surfacing online. Chance, now 14 years-old, is signed Recording Artist under our beloved Ellen DeGeneres' eleveneleven label, distributed by Universal Music.
Released early August,
Chance
's debut Disc,
Hold On 'til the Night
debuted at number 29 on the U.S.
Billboard Hot 200
Chart, which actually is impressive considering much of his promotion has been online only. The porcelain-complexioned Singer/Songwriter now officially is embarking on a Promotional Tour for the Disc, including a Toronto stop-off which has seen him perform at a free Concert at the
Canadian National Exhibition
for
Cambio Connect
,
CTV
's
Canada AM, MuchMusic
's
New.Music.Live
and various other Radio outlets like
KISS 92.5
, where
Chance
got to meet my Good Friend
@PlanetMaurie
, who jokingly took a survey online of who was taller -
Chance
or himself. See the fun Photo
here
. Of course,
Chance
is taller!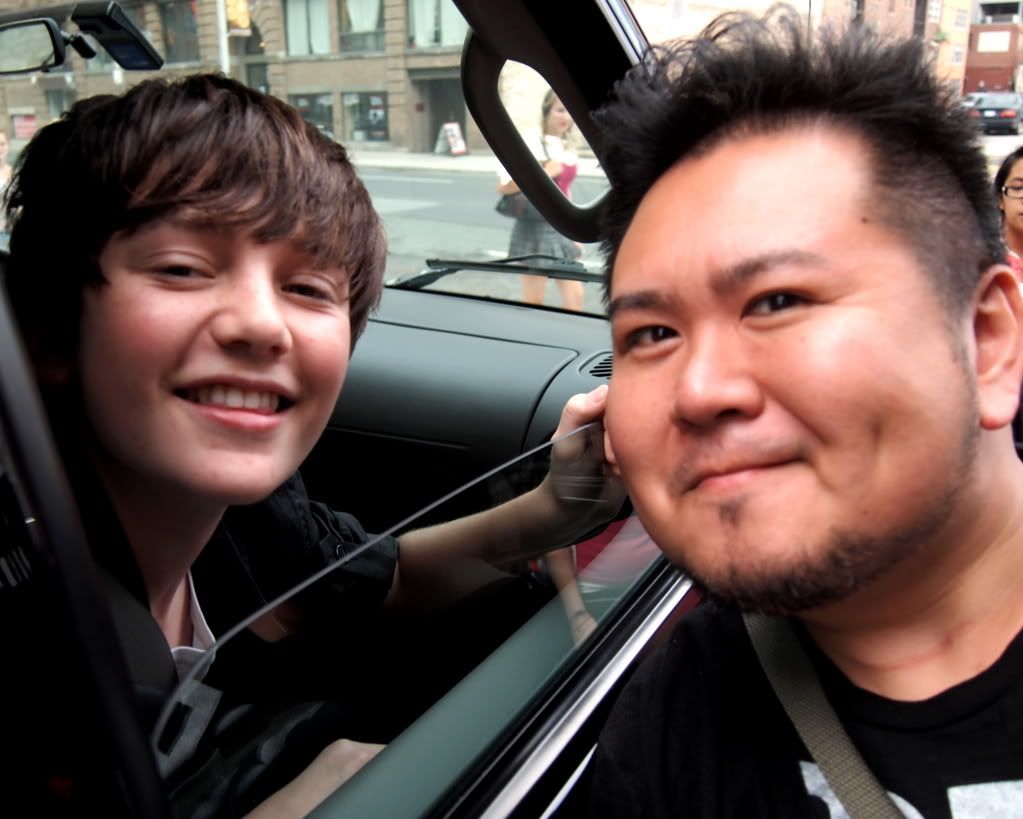 Greyson Chance & Mr. Will-W.
Chance
after finishing his day of Press, graciously asked his Driver to pull his Van over, then taking turns greeting a hoard of Fans one-by-one from his window. "I can only sign Autographs today.. . Okay, fine I'll take Photos with all of you!" he said, eliciting cheers from the Fans! One Fan named
Monika
asked
Chance
, "Have you tried
Tim Horton
's Coffee yet?", to which he replied "I'm allover that!". He's practically Canadian already, see?
Making sure fully that no Fan left disappointed, he then threw a wave and thanked everyone for their patience. What can I say, Mr. & Mrs. Chance and Ellen taught him well! 'Attaboy, Greyson!
Although it's really short, see a Video of Chance below:
Did you know I'm giving away a Poster signed by
Greyson
? Yes, I am.
Click here
and enter to win!
And in case you missed it the first time, I was actually one of his first Interviews ever, last November.
Read it all here
.
(Photo/video credit: Mr. Will-W.)