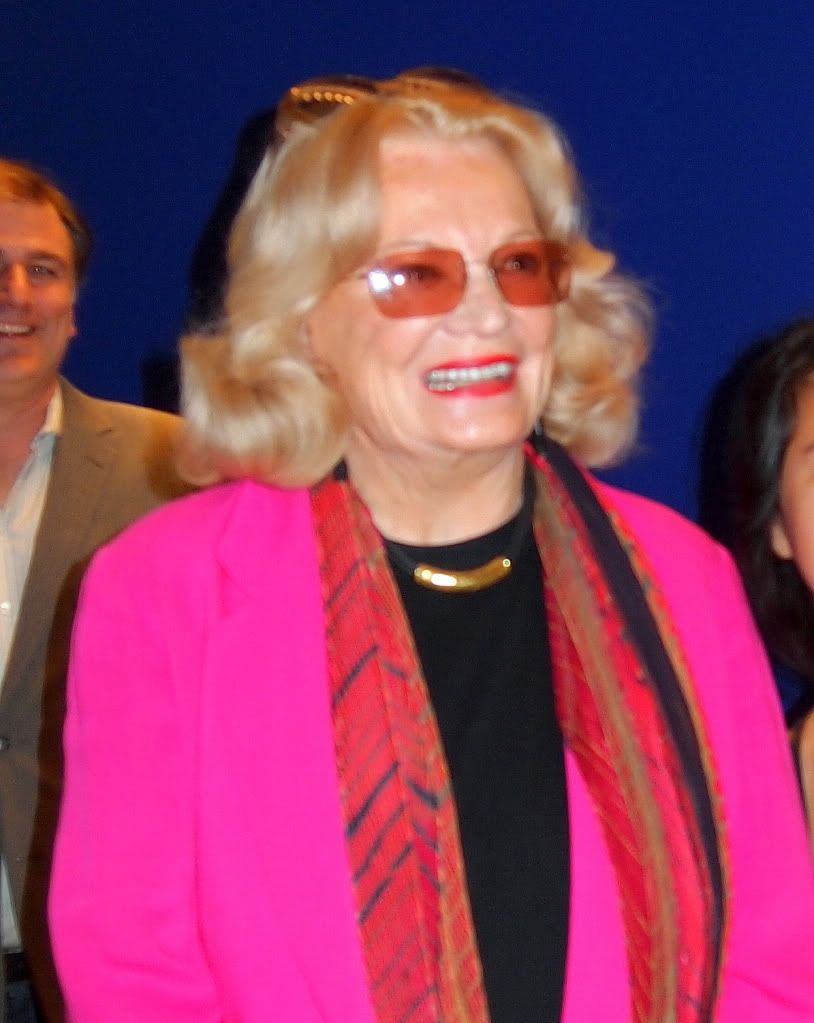 Gena Rowlands
Two-time Academy Award nominee and Screen Legend Gena Rowlands is currently in Toronto partaking in the TIFF Bell Lightbox In Conversation With ... series. The venue currently is hosting a Retrospective in honour of her late Husband, Director John Cassavetes, which sees her both introducing A Woman Under the Influence for which she received an Academy Award nomination in 1975, and also Friday evening for Faces.
Rowlands
arrived dressed in a bright Fuschia jacket over a black top and pants, looking absolutely vivacious at a young 81 years of age. One audience member
@tatianna
tells me that
Rowlands
revealed she originally was not cast in the 1980 film
Gloria
, for which she went on to receive an
Academy Award
nomination. It was not until
Rowlands
was asked to play the
Lead Actress
role by
Columbia Pictures
that her Husband
John
was then given the opportunity to direct the Film.
Much of the younger generation however might remember Rowlands for her work in the modern day classic, The Notebook starring Rachel McAdams, Ryan Gosling, James Garner and herself. The Romantic Drama was directed by none other than her son Nick who has directed other Tearjerkers like My Sister's Keeper and John Q.
Learn more about
TIFF Bell Lightbox
's
In Conversation With
... series
here
.
(Photo credit: Mr. Will-W.)