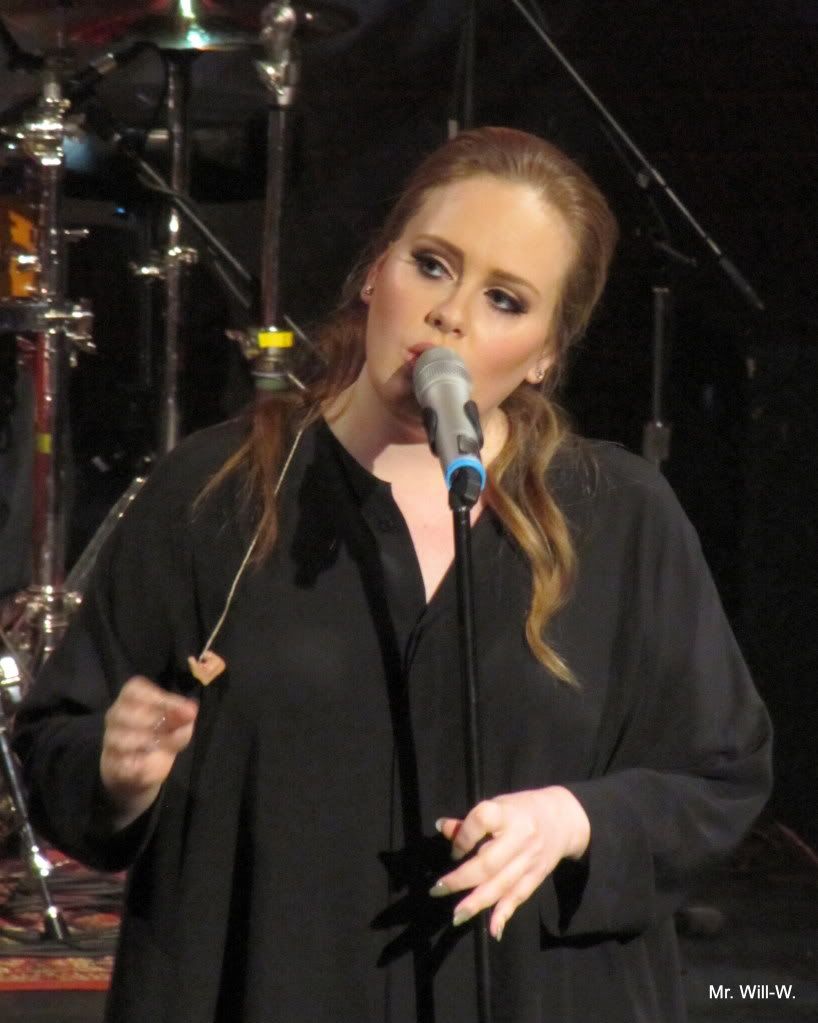 Adele in Toronto - March 2011
Congratulations, Adele! Quickly becoming a household name in North America, the British Siren achieves her sixth non-consecutive week at the top of the U.S. Billboard Hot 200 Album Chart this week. Closing in on the 1.4 million sales mark after its stateside release on February 22, 2011, she sold 124,000 copies of the sophomore Disc 21 this past week according to Nielsen SoundScan.
Her success has been duplicated north of the Border also, where she remains at number one for a second consecutive week on the Canadian Albums Chart after hovering near the top for the past ten weeks.
Doin' it right. Rolling in the green....
(Photo credit: Mr. Will-W.)