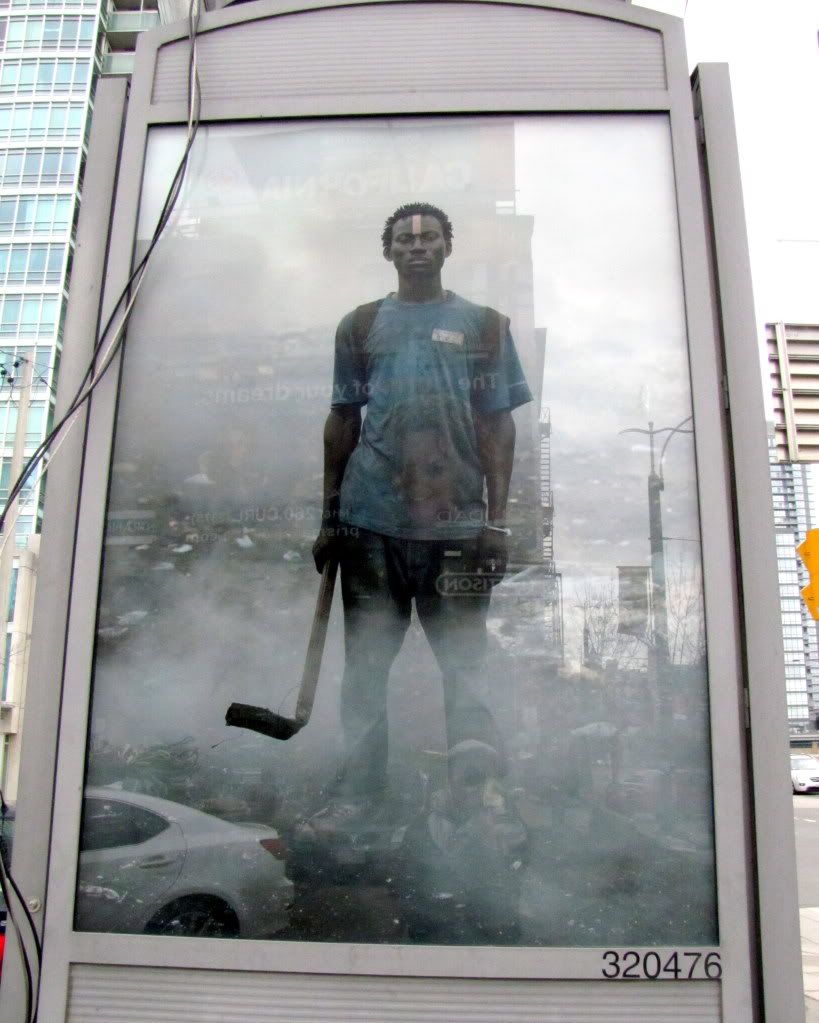 Pieter Hugo's Permanent Error Collection
The Scotiabank CONTACT Photography Festival has begun in Toronto and one of the Exhibits I always look forward to seeing most is the Billboards at Spadina x Front St. This year, Photographer Pieter Hugo's Permanent Error Collection gets featured at the intersection.
According to the United Nations, 50 million tons of Waste are generated annually in Western countries - much of this is in fact obsolete Technologies, which are exported to developing parts of the World under the illusion that we are actually helping those local Economies. Instead, what is happening in Ghana for example, is that many of those inhabiting the Land are extracting elements like Copper from incinerating these devices. This results in the contamination of its Landscape and Waters.
Juxtaposed against a more gray, industrial area of the City on a pebbled Parking Lot,
Hugo
's eye and mind-opening Exhibit complements the backdrop in which it is situated perfectly. Check it out more details
here
.
Download the official
CONTACT
Application for your
Smartphone
here
.
(Photo credit: Mr. Will-W.)