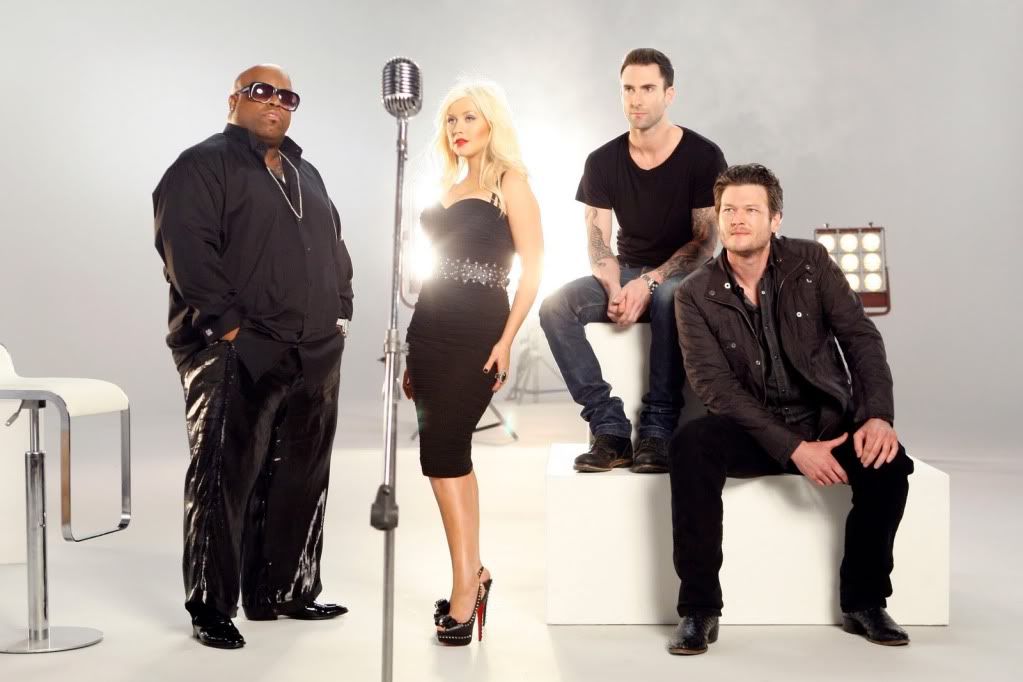 The Judges of NBC's The Voice
In a bit of a Ratings shocker, NBC's singing Reality TV Competition The Voice outperformed FOX's Glee in a special 90-minute episode of the latter last night. The evening marked The Voice's big debut which based on its Star Power with Celebrity Judges Cee Lo, Christina Aguilera, Adam Levine and Blake Shelton, drew a huge crowd with 11.4 million Viewers at 9 PM, and 12.2 million at 10 PM. ABC's Dancing with the Stars was a clear Winner with 12.8 million Viewers at 8 PM and 18 million at 9 PM.
The Voice is unique from FOX's American Idol in that it has its Judges picking talent over looks with the Contestants dueling with each other for a Recording Contract. On another level, each of the four Judges are also competing against one another also in that they must convince Contestants to work under their wings, with the Judge yielding the best results being victorious.
Glee paid tribute to Lady Gaga last night with its Born this Way-themed episode celebrating its characters hidden imperfections. The Gaga tie-in however wasn't enough to save it as it pulled in 8.4 million Viewers in the 9 PM slot and 8.6 million in the 10 PM slot.
Is Glee Mania starting to wane? Are the Story Lines running thin? Uh-oh.
(Photo credit: NBC)