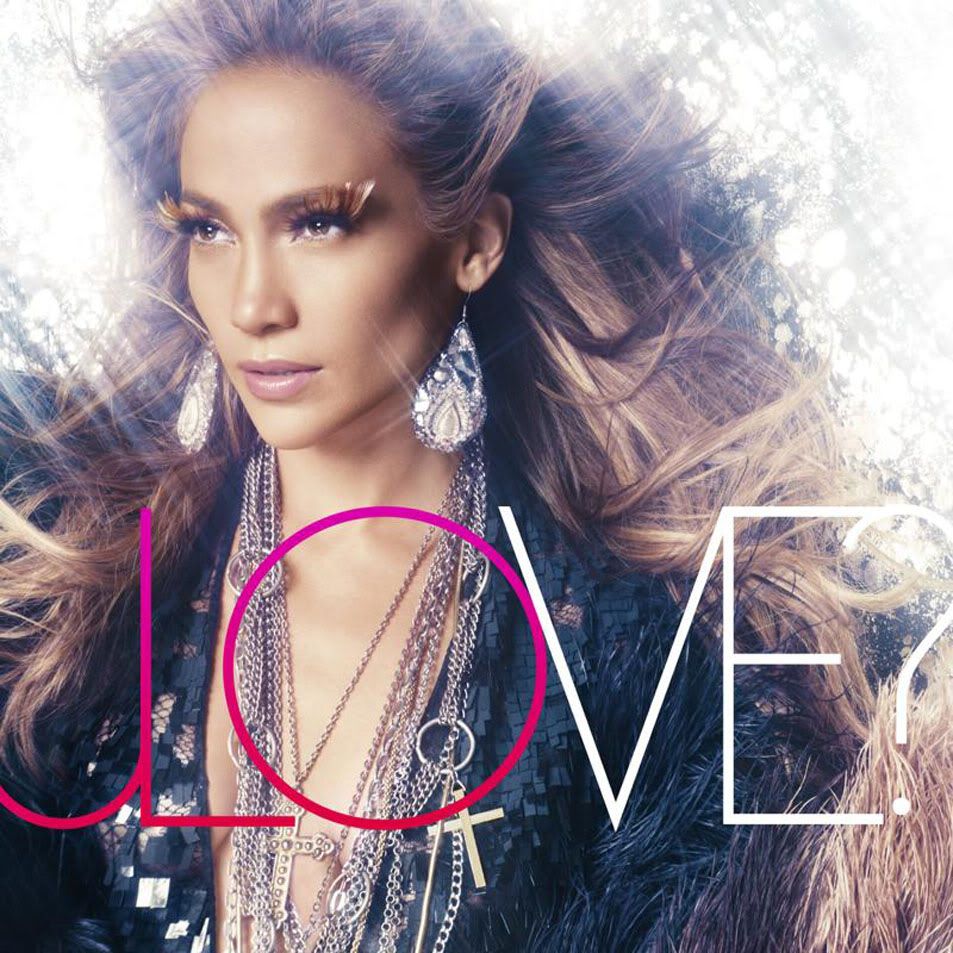 In what is easily her best work since 1999 debut On the 6, Jennifer Lopez gives it her all on this her seventh studio effort. She proves once again that she can do it all despite her impossibly hectic itinerary - a Mother of Twins, Wife, Designer, Entrepreneur, Television Personality, Actress and oh yeah, a Singer. Lopez's surprising switch last year to Island Def Jam/Universal Music has played a pivotal role in her sudden musical resurgence after spending some celebrated years at Sony Music - some years not so celebrated. And after spending over two years on this Disc Love?, expectations are heightened but fear not - she delivers.
We all know how infectious On the Floor (ft. Pitbull) is with that Lambada sample it features. In fact it has already reached the top of the Charts in Canada, but on this Disc are a few more missiles waiting to fire thanks to Super-Producer RedOne who not only oversaw that mentioned first Single, but also the thematically similar Papi with its dramatic synths and big choruses; an outstanding piece of Pop. Invading My Mind and Hypnotico also have the Swedish-Moroccan's signature sound imprinted and interestingly, Lady Gaga is credited on both these Tracks. Admittedly they are more telling of her The Fame era rather than her current Born this Way era.
The-Dream and Tricky Stewart who have been rather hit-or-miss since finding meteoric success with Rihanna on her star-making Good Girl Gone Bad Disc from 2008, yield a result leaning more towards the "hit" side with the aptly-named Good Hit. The Track is defined most by its experience-altering Breakdown complete with a Key Change. Villain and Run the World are met with mixed results and easily could have been eliminated here without much impact.
Second Single I'm into You (ft. Lil Wayne) comes armed with a team of brilliant Writers including Swedish Powerhouse Duo StarGate and the UK's Taio Cruz. Its Dancehall/Dance Pop should have no problem finding a place on Top 40 Radio in high rotation this Summer.
Title Track (What is) Love? and Starting Over are contributions from emerging Singer/Songwriter Wynter Gordon, perhaps the Disc's most melodic numbers. These Tracks give Lopez a chance to flourish vocally, while at the same time allowing her to divert focus away from strictly the Dance Floor and Bling and back onto Lopez on a personal level. Lopez makes an eyebrow-raising revelation "Musicians are the worst" when referring to Guys she has dated in the past on (What is) Love?.
I will be honest in admitting that Lopez's vocals on Love? have her at her most polished, showcasing her full range at a level of strength we've never gotten quite from her prior. Perhaps Husband Marc Anthony has been giving her a vocal pointer or two? It sure sounds like so.
Jennifer Lopez's Love?
overall is not quite the
Club Banger
it aims to be, but as a
Dance Pop
Album it makes the grade absolutely, even with its occasional patchy moments. The Album hits stores
Tuesday, May 3, 2011
via
Universal Music Canada
.
Grade
: A-