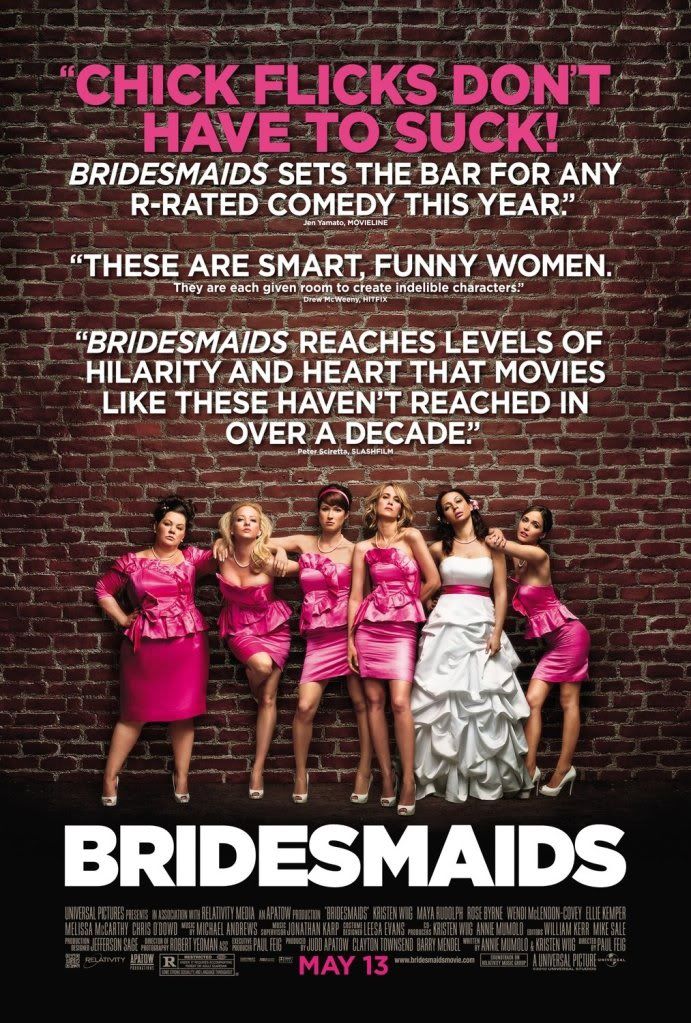 This looks absolutely amazing! Bridesmaids from Veteran Actor/Director Paul Feig, centers around Annie (Kristen Wiig), who is asked by Lillian (Maya Rudolph) to be her Maid of Honour. Annie, broke and single, is forced to put on a brave face and tough her way through the pre-wedding rituals and what ensues is a series of antics almost sure to draw laughter. She doesn't have a clue what to do!
And if all else fails, there's a superb Supporting Cast which includes Melissa McCarthy, Jon Hamm, Rose Byrne... and a Cameo by Wilson Phillips! Yes!!! Judd Apatow (The 40 Year-Old Virgin, Knocked Up) produces.

Universal Pictures releases Bridesmaids on Friday, May 13, 2011.
Watch the Trailer in full below: