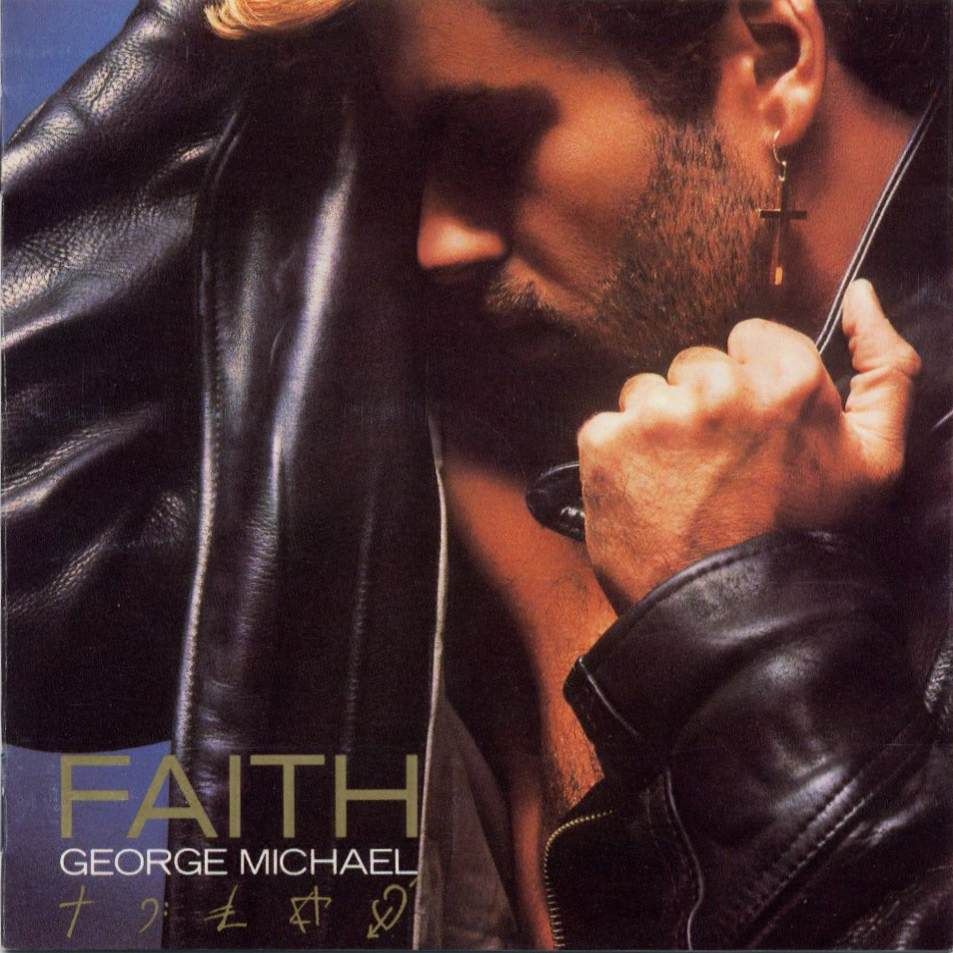 24 years after its initial release and still it stands the test of time. George Michael's Grammy-winning Album of the Year, Faith, sees its re-issuing finally after being pushed-back from late 2010. Re-mastered with B-Sides, Remixes and Instrumentals on a standalone Disc, the original Album is fully intact here in a solid ten tracks.
A fresh listen to Faith gives a telling revelation how hastily-produced some Albums of the R&B/Funk-inspired Pop releases are today. George Michael is the original Enrique Iglesias. The original Justin Timberlake. The original Ricky Martin. The original template by which countless other Male Pop Artists have in some form adapted into their own recipes for success.
No one can deny the universal appeal which U.S. Billboard Hot 100 Chart-topping Single (and subsequent top-selling Single of 1988) Faith has still. The appearance of that Church Organ in its prelude is the promise of some serious hip-shaking and finger snapping to follow. I Want Your Sex retains its controversial appeal and that dirtily infectious groove can fill a Dance Floor to this day. Masterfully written, produced and executed in its gratuitous serving of three parts, Pt. 1 of Sex still shines brightest of all with lots of fun and memorable interplay between Michael and his female Backing Vocalists. His voice is front-and-center, filling the place of Instruments with his inspired vocal colourings.
Monkey in all five-plus minutes of its glory lyrically might appear silly on paper, but as a Recording it takes you away to the confines of Michael's Jungle of Jealousy. Admittedly though, it is overkill to include three separate versions of the track on Disc Two of this Re-issue including an Acapella with Beats, Jimmy Jam & Terry Lewis Remix, plus a 7-inch Edit.
Make no mistake about it, Faith isn't all just fun and games. There still is plenty of substance to be found. Tender moments like Father Figure, One More Try and Kissing a Fool are deeply heart-felt. Michael without overdoing it like in some of his more up-tempo numbers, evokes unadulterated sensuality and wisdom which can come only through someone who understands what it means to have a broken heart.
Hard Day surfaces on Disc Two in the form of a Shep Pettibone Remix, yes the Man who remixed Madonna's Express Yourself to worldwide success, breathing life into a track which actually sounds more cohesive to Faith in this incarnation than its original version.
Fans are treated with a DVD loaded with goodies. With a revealing interview at 23 years of age, we see Michael speak to Jonathan Ross about his thoughts on Monogamy, his own loss of Virginity and getting tested for Sexually Transmitted Diseases. Above this, we get Music Videos for each of the singles released from the Album including the Uncut Version of I Want Your Sex Pt. 1 which had caused an uproar at its time of release.
Like many a
George Michael
Fan, I await his return eagerly with recent releases lacking the luster and veracity he delivered on
Faith
and then
Listen Without Prejudice, Vol. 1
.
Sony Music
's Re-issue of
Faith
is now in-stores and dare I say, an essential for anyone who was affected by
George Michael
's era of reign. It is available in three formats:
2 CD/1 DVD
,
2 CD
and a
Box Set
Editions.
Grade
: A+